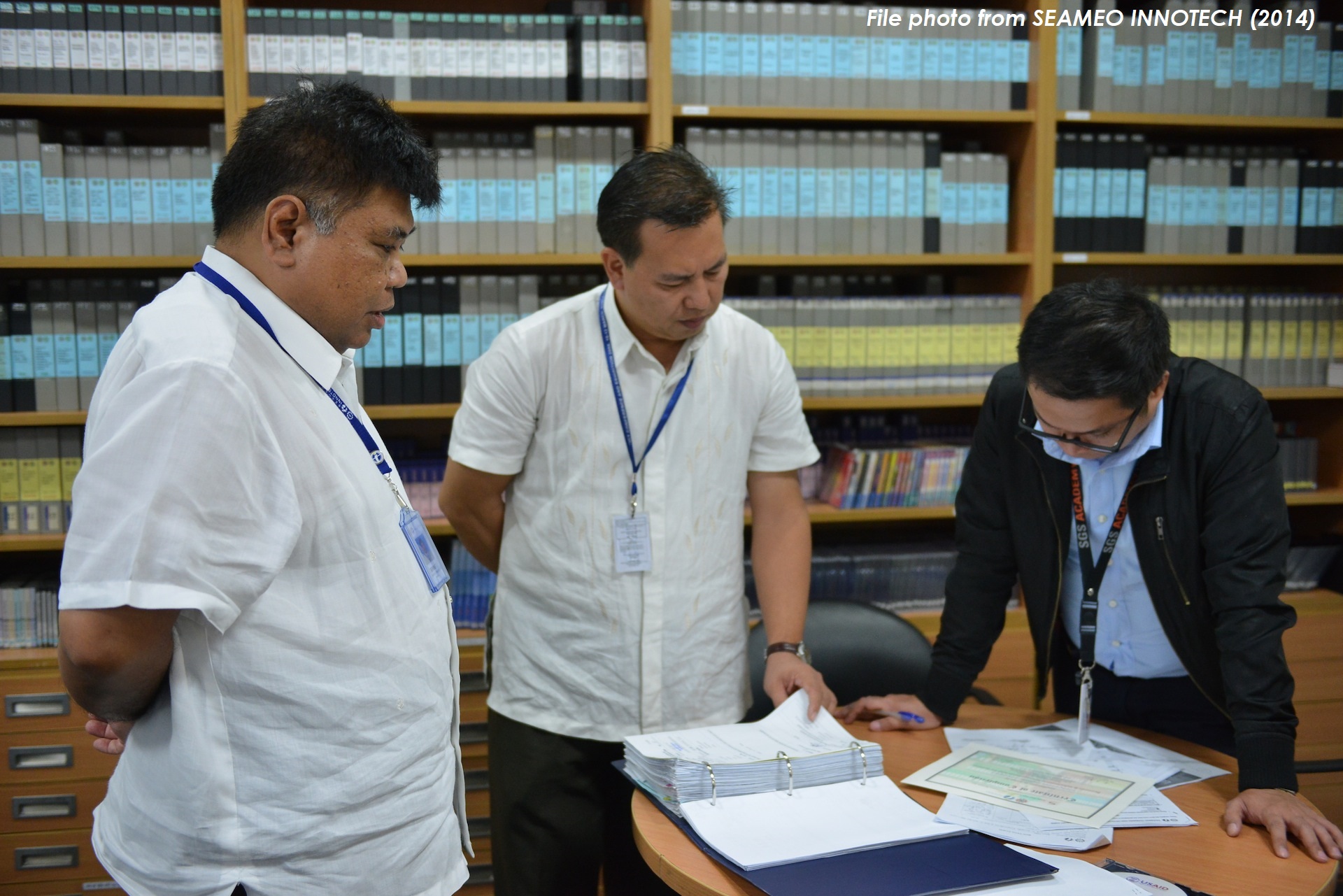 12 Jul

SEAMEO INNOTECH now certified under ISO 29993:2017 and ISO 9001:2015

On 18 June 2021, SEAMEO INNOTECH successfully passed its first remote audit conducted by SGS Philippines, a local affiliate of the Société Générale de Surveillance Group of Companies in Geneva, Switzerland. The Center secured its certification under ISO 29993:2017 (Learning Services Outside Formal Education) and recertification for ISO 9001:2015 on Quality Management Systems. These official recognitions are clear indication of the Center's commitment to continuously ensure that it produces and provides quality programs, solutions, products, and services to its clients and stakeholders.

ISO 29993:2017 is an international standard focusing on learning services outside of formal education, whether it be face-to-face, online, or both. Specifically, the certification received by the Center covers learning programs such as the flexible online courses for teachers and school leaders, regional school leadership programs, customized learning programs, and the Massive Open Online Courses (MOOCs). The ISO 9001:2015 certification on Quality Management System (QMS), on the other hand, includes the conduct of capacity building, educational research, solutions development, knowledge management and other supporting services for the advancement of education in Southeast Asia.

Amid the pandemic, SEAMEO INNOTECH continued its commitment to ensure that all its programs, projects, products, and services were compliant to the mentioned quality standards. These certifications are enablers for the Center to further develop quality educational solutions and innovations aimed to address existing and emerging educational needs and concerns of the education community in the region.