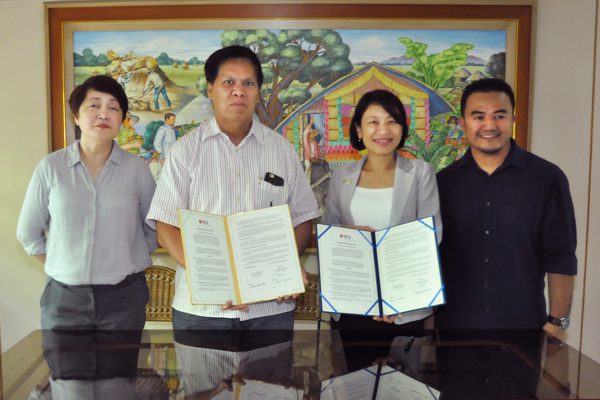 SEAMEO INNOTECH seals partnership with Teachers' Council of Thailand
On 4 May 2018, SEAMEO INNOTECH sealed its partnership with the Teachers' Council of Thailand (TCT) by signing a Memorandum of Understanding (MOU). The MOU facilitates cooperation between the two institutions in various programs and projects that would serve the interest of both parties.
The MOU was signed by Dr. Ramon C. Bacani, Director of SEAMEO INNOTECH, and Dr. Somsak Donprasi, Secretary-General of TCT. Signing as witnesses are Dr. Sharon Chao, Manager of SEAMEO INNOTECH's Learning Management Office, and Dr. Tinsiri Siribodhi, Deputy Secretary-General of TCT.
Under the MOU, INNOTECH will offer GURO21 (Gearing Up Responsible and Outstanding Teachers in Southeast Asia for the 21st Century), one of the online courses of the Center, to 30 English Teachers in Thailand, which will be selected by the Council. The two will also collaborate on Massive Open Online Courses (MOOCs). One of which is on INNOTECH's MOOC on Strategic Thinking and Innovation, where Dr. Tinsiri Siribodhi serves as a resource person. Other projects in discussion are the translation of selected INNOTECH products to Thai, as well as revival of partnerships with universities in Thailand.
Along with the signing of the MOU, Dr. Bacani and Mr. Benito Benoza, Manager of SEAMEO INNOTECH's Knowledge Management and Networking Office, visited the Teachers' Council Thailand on 23 May 2018 to further discuss the collaborative projects.