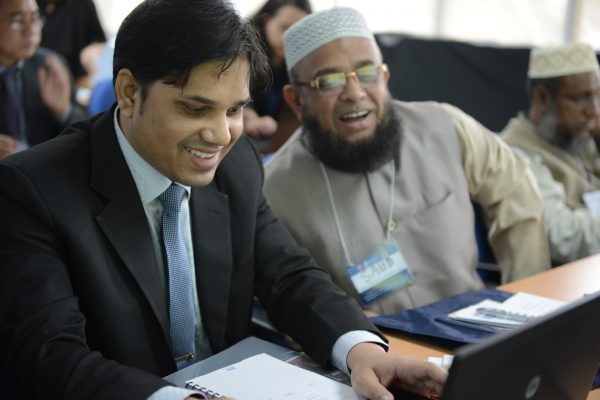 SEAMEO INNOTECH trains head teachers and Madrasah superintendents on ICT integration
In partnership with the Bangladesh Ministry of Education, SEAMEO INNOTECH facilitated a week-long capacity building program for 27 Head Teachers and Madrasah Superintendents. The program primarily aims to strengthen their capacity on integrating ICT in school management.
From 15 to 19 January 2018, the 27 participants were introduced to the different education reforms in the Philippines and Bangladesh, ICT integration in teacher development, and ICT systems management. Apart from the discussions, participants also had the chance to visit 2 local institutions, Valenzuela City School of Mathematics and Science and Valenzuela National High School. These two schools are known to have specialized subjects along the fields of Science, Technology, Engineering, and Mathematics (STEM).
At the end of the week-long program, the participants had the chance to develop their own School-Based Acceptable Use Policy which outlines the guidelines on the use of ICT by students and teachers, as well as its maintenance.
The National Education Policy (NEP) of Bangladesh emphasizes the importance of improving the teaching and learning of English, Science, Mathematics, as well as maximize the use of Information and Communication Technology (ICT) to contribute to the attainment of Digital Bangladesh 2021 vision. Supporting this initiative, the Ministry engaged SEAMEO INNOTECH under the Secondary Education Sector Investment Program (SESIP) to strengthen the capacities of Head Teachers and Madrasah Superintendents on use and management of ICT.