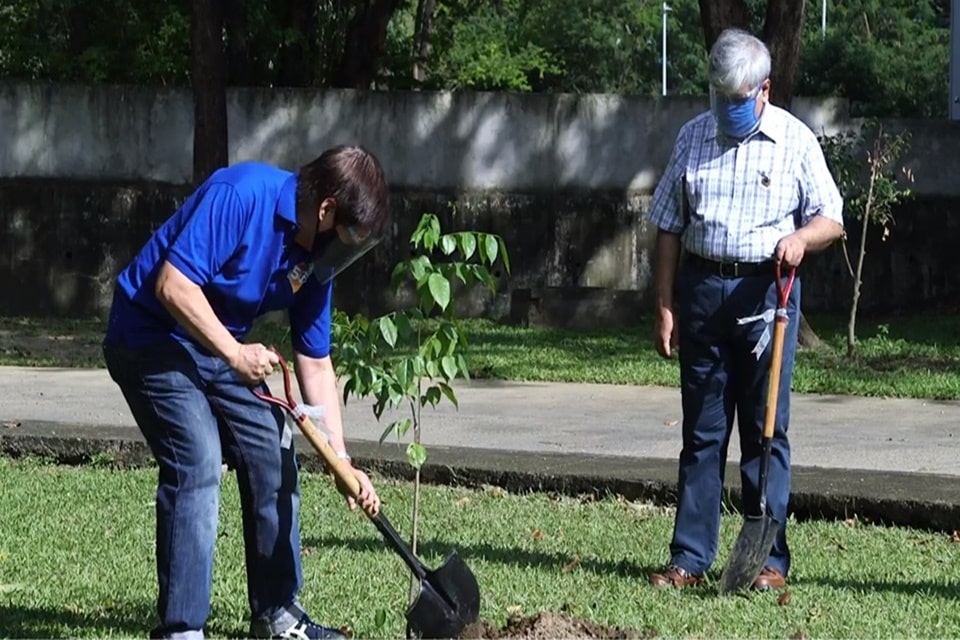 SEAMEO's 55th Anniversary marked with tree-planting
*Article originally posted on the SEARCA Website
The 55th anniversary celebration of the Southeast Asian Ministers of Education Organization (SEAMEO) was memorialized with tree-planting by Southeast Asian Regional Center for Graduate Study and Research in Agriculture (SEARCA) and other SEAMEO centers in the Philippines.
The  SEAMEO Regional Centre for Educational Innovation and Technology (INNOTECH) based in Quezon City and SEAMEO Regional Centre for Public Health, Hospital Administration, Environmental and Occupational Health (TROPMED Philippines) located in Manila each planted a tree in their respective compounds. Leading the tree-planting were Dr. Ramon C. Bacani, INNOTECH Director, and D. Vicente Y. Belizario, Jr., TROPMED Philippines Director.
On the other hand, SEARCA planted 10 Taiwan bamboo (Bambusa dolichomerithalla) within the Center's complex along the bank of Molawin Creek in Los Baños, Laguna. The bamboo planting was led by Dr Glenn Dr. Glenn B. Gregorio, SEARCA Director, and Mr. Joselito G. Florendo, SEARCA Deputy Director for Administration. With them were some Center heads, staff, and scholars.
The spirit of the tree-planting that resonates among the SEAMEO centers and the SEAMEO Secretariat (SEAMES) was best articulated by Dr. Belizario when he said "We planted a tree that symbolizes our collective aspiration as one SEAMEO community to help address the challenge of our time, that we can bear fruit together and be of better service to the country and of our people in the Southeast Asian region better if we grow together."