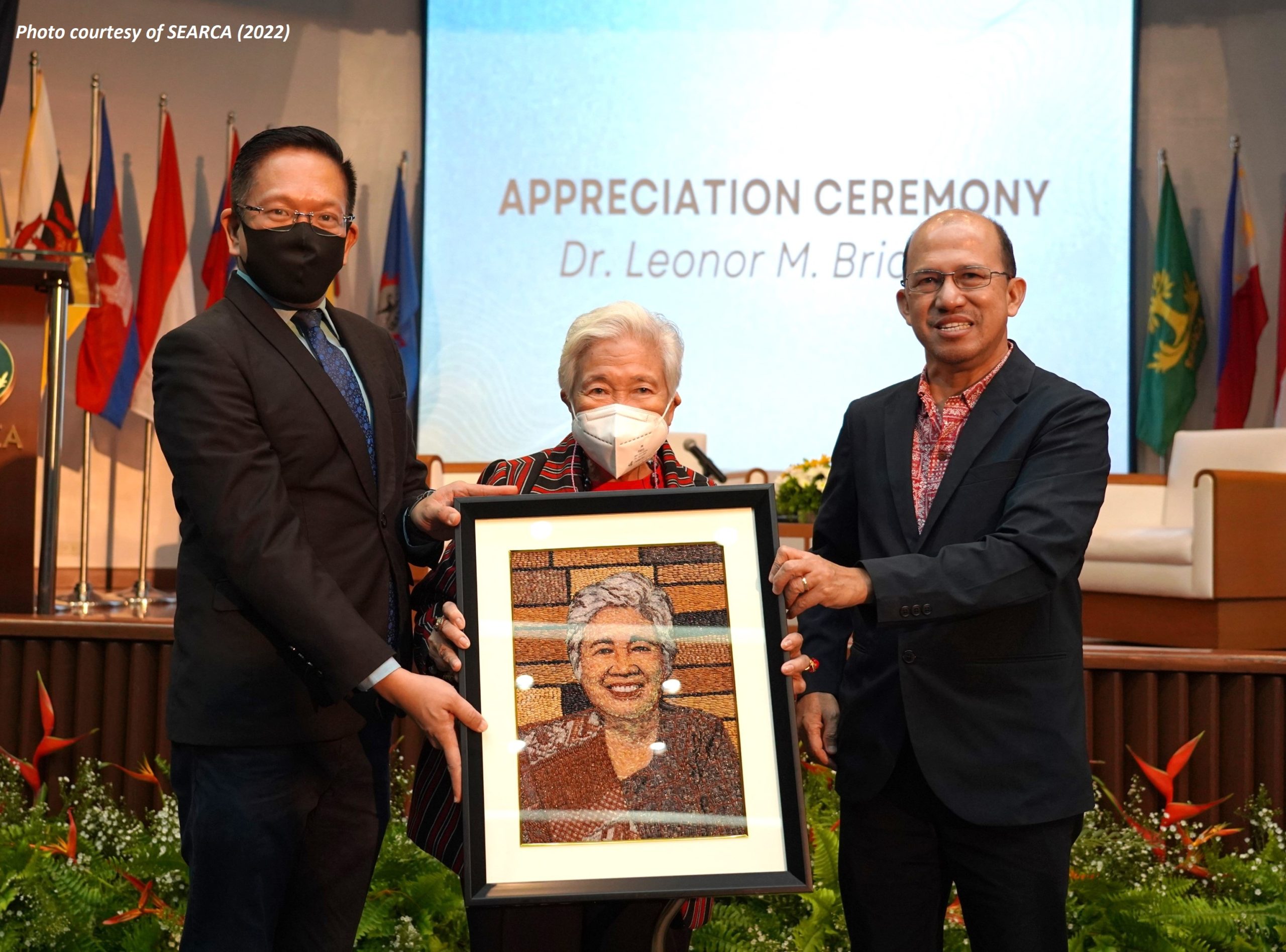 SEARCA honors INNOTECH Director
Last 12 August 2022, SEAMEO SEARCA, the Southeast Asian Regional Center for Graduate Studies and Research in Agriculture, launched "SHARING – the SEARCA Hub for Agriculture and Rural Innovation for the Next Generation." Establishment of SHARING is part of SEAMEO SEARCA's 11th Five year Development Plan summarized in the acronym ATTAIN – Accelerating Transformation Through Agricultural Innovation (ATTAIN).
(Related article: SEARCA marks the celebration of the International Youth Day with a grand launch of the SHARING facility)
For the international community, it was also a celebration of the 2022 International Youth Day, with the theme "intergenerational solidarity." SHARING has been designed to inspire and engage minds of all ages in exploring, experiencing, and creating impactful innovations in agriculture and rural development across the region and beyond.
The half-day event included a Youth Agri-Innovators Forum with young technopreneurs and an actual tour of the new facility.
Part of the day's celebration was an appreciation ceremony in honor of Dr. Leonor Magtolis Briones, SEAMEO INNOTECH Director and former Secretary of Education. SEARCA Director Dr. Glenn B. Gregorio handed over a mosaic portrait of the former DepEd Secretary made up of more than a hundred varieties of rice seeds. "This special part of the program brings us back to the time when we were still crafting ATTAIN, our 11th Five-Year Plan. Now that we are almost halfway through it, we would like to give due recognition to the good lady who once challenged us to make agriculture enticing, even enterprising to the younger generation. She provided SEARCA with the support and guidance, especially during the unexpected emergence of the pandemic. She continues to inspire us to step up and step out. A true advocate of lifelong learning, arts and sciences," said Dr. Gregorio in his remarks.
On completion of her term as DepEd Secretary, Dr. Briones was nominated by the Philippine Government to head the Southeast Asian Ministers of Education Organization, Regional Center for Educational Innovation and Technology (SEAMEO INNOTECH) based at the UP Diliman Campus. Both SEARCA and INNOTECH are Philippines-based regional centers of the Southeast Asian Ministers of Education Organization, in intergovernmental regional organization among 11 Southeast Asian Countries devoted to regional cooperation in education, science and culture.