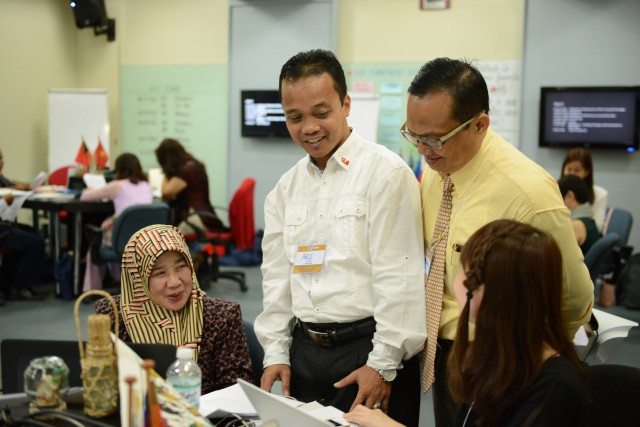 SEDF Program on Excellence in Strategic Thinking and Innovation for SEA School Leaders
On 16-23 November 2016, 30 school leaders and officers of the Ministries of Education from the 10 SEAMEO member countries participated in the INNOTECH program "Excellence in Strategic Thinking and Innovation" held in Manila, Philippines. This program under the SEAMEO Educational Development Fund (SEDF) aims to strengthen the participants' competencies in defining, or redefining, the strategic direction of their school, making informed decisions and leading change and innovation in order to bring their schools to a new level of excellence.
The week-long face-to-face interaction is the 2nd phase of the said learning program. Phase 1, held in the last week of October 2016, is an online interaction through the INNOTECH flexible learning system (iFLEX), which sets the context of the program. Phase 2 provides the venue for deeper interaction, learning and exchanges between and among the participants, while Phase 3, a set of post-course online conversations happening on January 2017, allows for higher level of discussion and reflection based on the actual application of learning on the ground.
Through this face-to-face interaction, participants had the chance to discuss the changing context of education and schools in the region, revisit the strategic direction of their schools, and translate the strategic directions into concrete actions. At the end of the week-long program, participants were able to integrate their learning into their action strategies and plans.
This program underscores the importance of the competency strand Strategic Thinking and Innovation, one of the identified five major priority competencies of the 2014 Competency Framework for Southeast Asian School Heads. The program was designed to better prepare the school leaders for the challenges and demands of the fast changing education environment.