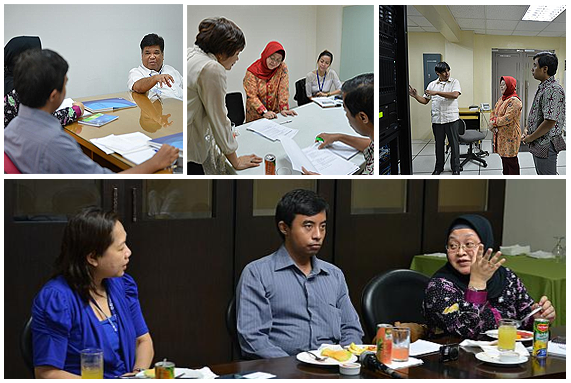 Staff of QITEP in Language gets briefing on INNOTECH programs
Two staff members of SEAMEO QITEP in Language were at the Center from 26 to 30 May 2014 to get a grasp of SEAMEO INNOTECH programs and services.
Mrs. Endang Nilla Pramowardhanny, Deputy Director for Programme and Mr. Naftali Yudhistira of the Research and Development Division were welcomed on their first day by the Center's officer-in-charge and manager of the Administration and Management Office, Mrs. Grace Cuadro. The study visit program focused on SEAMEO INNOTECH's management processes in training, research, human resources, marketing and networking systems.
QITEP in Language is one of three SEAMEO regional centers for Quality Improvement of Teachers and Education Personnel located in Indonesia. The center was established in 2009 and offers courses and training programs in language education.