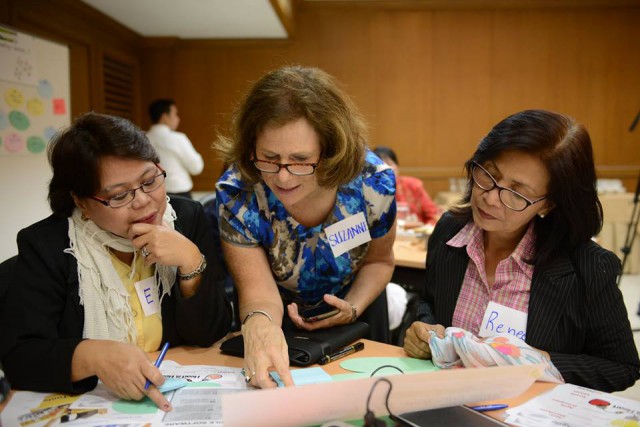 Suzanne Daigle conducts Agile beyond Software workshop
As part of the 24th World Open Space on Open Space (WOSonOS) happening in Manila, Suzanne Daigle, former president of the Open Space Institute USA, conducted a pre-conference entitled "Agile beyond Software," 8 November 2016.
Agile usually refers to a group of software development methodologies. The Agile process emphasizes on teamwork, working software, close customer collaboration, and the ability to respond quickly to change. Scrum is one of the many Agile processes. It is usually used to manage complex software and product development.
This training aims to help the participants put their ideas and initiatives which emerged from the Open Space into action and/or carry this new learning forward in their daily work.
Daigle compared the method of Agile and Scrum to the use of Head and the Heart. She said that both should be used for better collaboration, efficiency, productivity, and continuous improvement.
Below is a graphic summary of the workshop, courtesy of Pushpin Visual Solutions, one of WOSonOS 2016's sponsors.