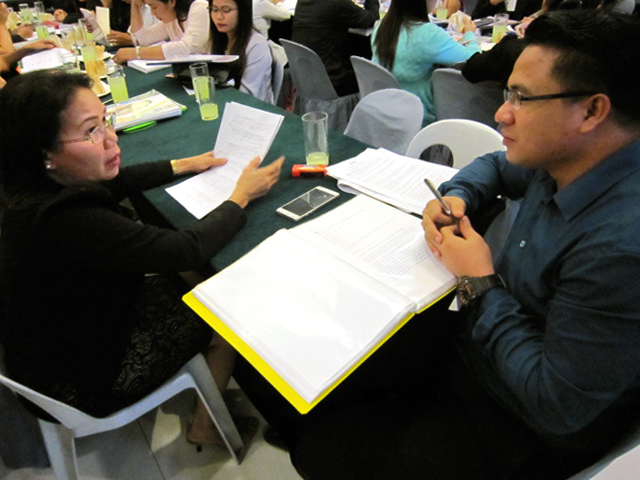 TEACHeXCELS and GURO21 conclude in 3 regions
Over 500 learners were able to complete their 8-week flexible course in Regions VIII, IX, and XII this past month. These learners have gone through a revalida as a final step, to measure the learning they have gained throughout the course.
The revalida and graduation for TEACHeXCELS or Teaching and Learning Excellence in School Leadership for Southeast Asia and GURO21 or Gearing Up Responsible and Outstanding Teachers in Southeast Asia for the 21st Century happened on 18 April for Region IX in Zamboanga, 24 April for Region VIII in Leyte, and 1, 2, and 4 May for Region XII in General Santos. These events were graced by the presence of Assistant Regional Director for Region IX, Pedro Melchor M. Natividad, Regional Director for Region X, Allan Farnazo, and Region XII Department of Education Human Resource Development Division Chief, Dr. Heria S. Abpi.
Said flexible learning courses aim to address the need to strengthen Southeast Asian school heads and teachers' competencies to manage the teaching and learning processes of the 21st-century classroom.