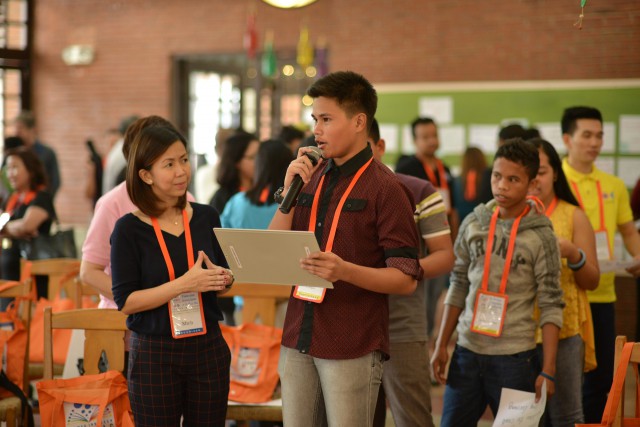 Youth and education experts prioritized 7 areas for Youth Education Agenda
From over 80 issues identified, youth and education expert participants of the 14th SEAMEO INNOTECH International Conference pointed out 7 priority areas for the Youth Education Agenda of Southeast Asia. A total of 140 participants representing 15 countries from all over the world joined in the said conference held on 8-9 December at SEAMEO INNOTECH, Philippines.
The top 7 priorities identified are: Equal access of OSYs, IPs and Adults for quality education and Improving lifeskills and work-readiness for OSYs; Integration of ICT in education; 21st century teaching-learning in global setting; Values education for the 21st century learners; Promoting Youth Participation in ASEAN integration; Improving health and nutrition including sanitation facilities in schools; and Enhancing leadership skills.
These were presented to some of the high officials of education present on the last day of the conference: Philippine Department of Education Secretary Armin Luistro; Vice President of the Union of Youth Federation in Cambodia (UYFC)-Education Mr. Thong Chantra; and Education Development Center Senior Vice President Dr. Steve Anzalone.
Sec. Armin Luistro said that he will be bringing these documents to the next SEAMEO High Officials Meeting, wishing that it would not be put to waste. He closed the conference, commending the use of open space as a method and lauding the efforts of the participants.
"Thank you for opening the space and opening chaos…I wish to challenge you for opening up the space and having more questions than answers. I wish that when you leave the open space, you bring questions you will live by, especially the questions you will invest in. Even if left open-ended, we would have changed the world." He said.
The SEAMEO INNOTECH International Conference is a biennial event of the Center aimed to bring together new ideas and diverse perspectives and experiences from education stakeholders in the region and beyond. This year's conference focused on the youth, hearing out their ideas on the current issues of education and possible ways to achieve education for all.