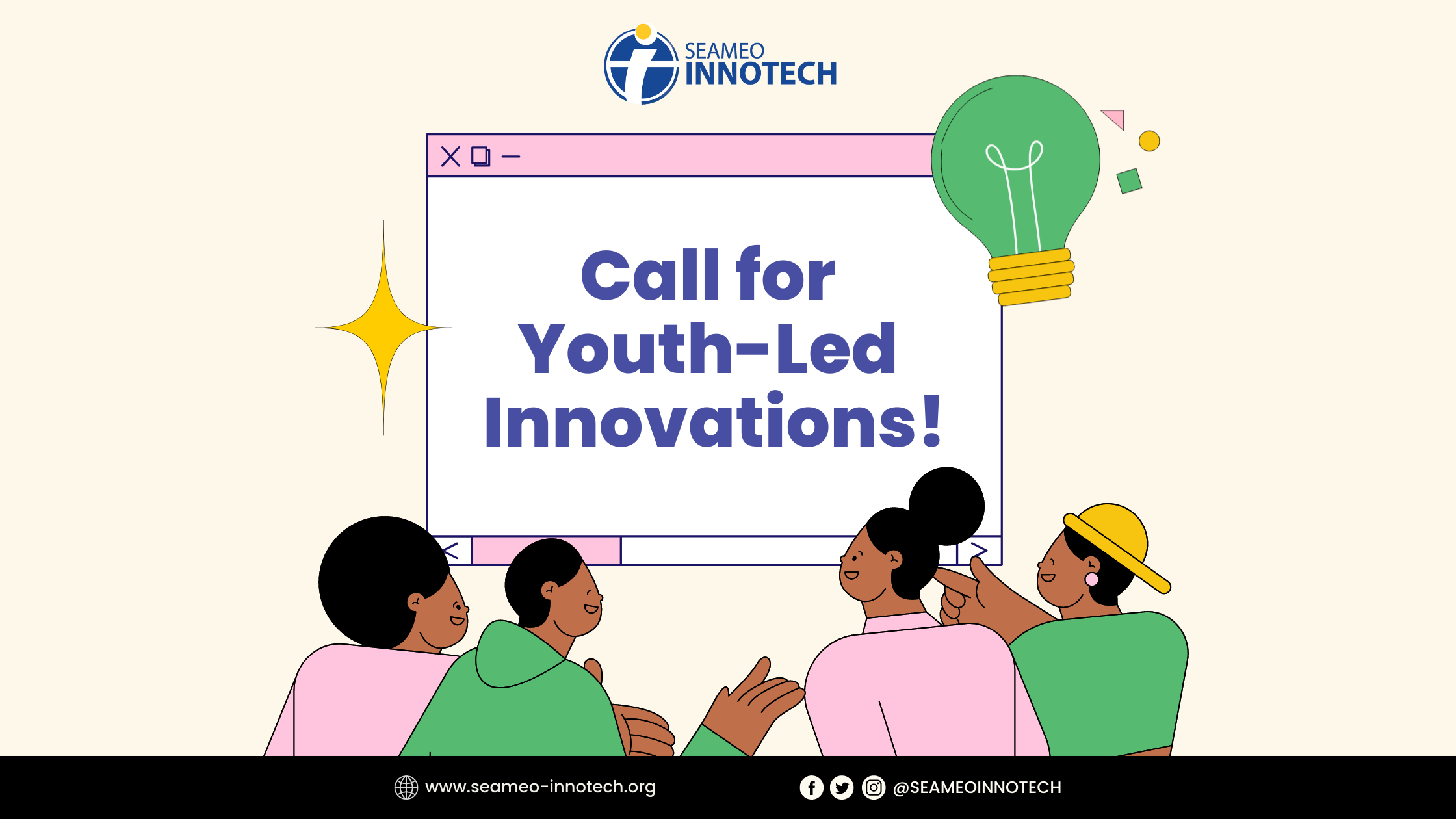 CALL FOR YOUTH-LED INNOVATIONS: Youth Summit 2023
SEAMEO INNOTECH is inviting young leaders and innovators from Southeast Asia to submit and share their youth-led programs that contribute to transforming education. Selected individuals will be invited to present their initiatives at the upcoming Youth Summit.  
Happening on 27-28 June 2023 in Manila, Philippines, the summit is envisioned to be a space for young people in Southeast Asia to deepen the discussions and take greater ownership of the UN 2022 Youth Declaration on Transforming Education in the Region. It will be a platform for sharing insights and initiatives, and learning from the practices that are working on the ground. It hopes to spark new ideas and inspire collaborative actions to bring forward the Youth Declaration into concrete steps. 
(Learn more about the Youth Summit: Transforming Education in Southeast Asia) 
The youth will take the lead in this summit. Selected youth leaders will share their programs and initiatives, and, together with all other youth participants across the region, propose action agenda and concrete recommendations that would result to deeper commitment in transforming education in Southeast Asia.
Individuals, youth organizations, young leaders, and innovators who are proud to share their successful youth-led innovations and initiatives that have proven impact, and have been implemented in the last three years can submit their entries by filling out this online form: https://bit.ly/youth-innovations. 
The deadline of submissions is on 30 April 2023. For further details, you may refer to the Call for Youth-led Innovations Guidelines.