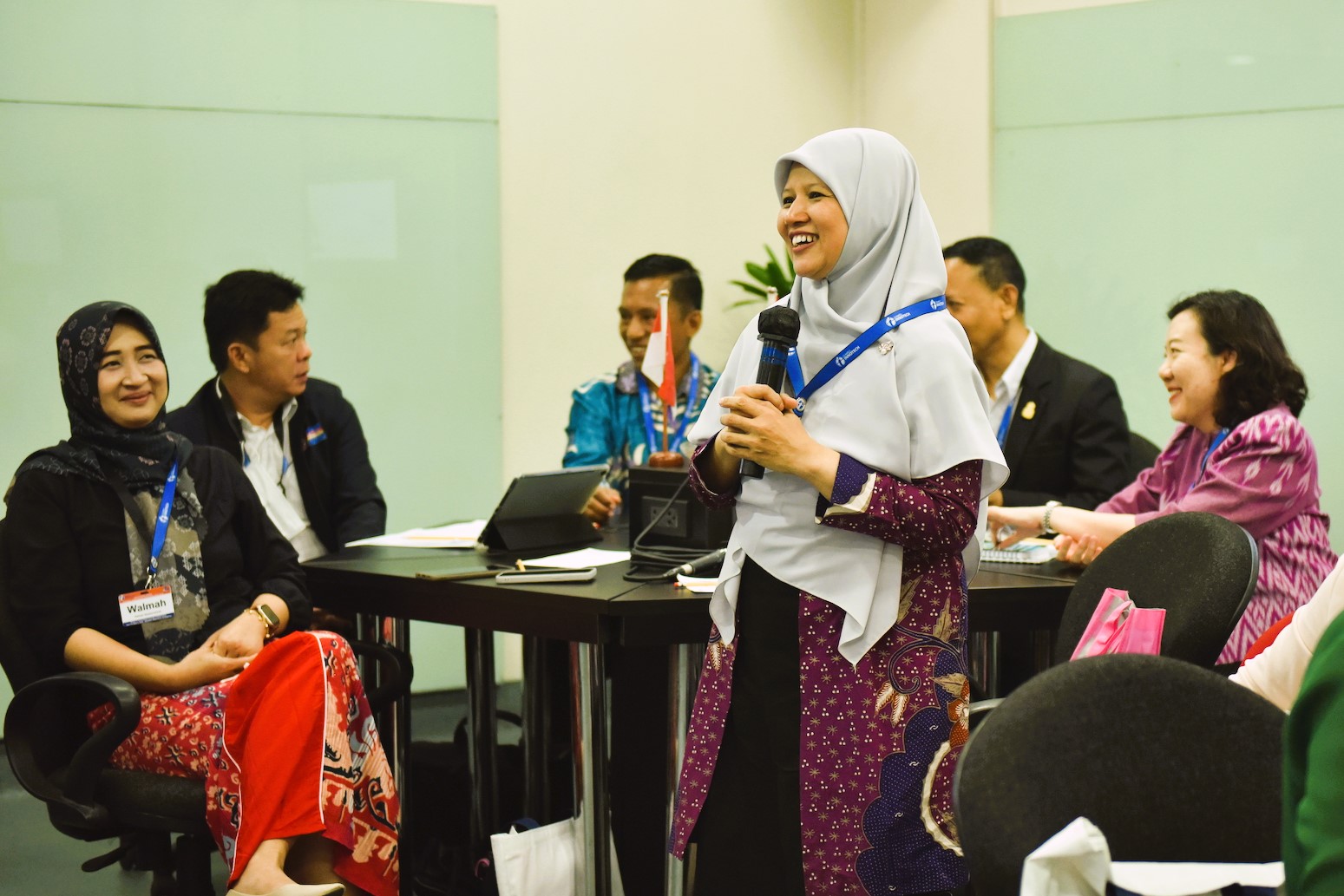 Eleven Southeast Asian countries join INNOTECH's school leadership program
Representatives from the 11 SEAMEO member countries came to the Philippines for the Phase 2 of the Southeast Asian School Leadership Program (SEA SLP). This is the first time after the pandemic where INNOTECH conducted the SEA SLP in blended mode. This year, the Phase 2 of the program, which aims to foster deeper exploration, reflection, collaboration, and connection among participants, was organized as a face-to-face activity in the Philippines from 24 April to 3 May 2023.  
(Learn more about the Southeast Asian School Leadership Program) 
The Southeast Asian School Leadership Program, or SEA SLP, is one of INNOTECH's regular learning programs. It serves as a platform for school leaders to share experiences and learn from each other, especially with the context of school disruption and transitioning back to schools after the pandemic. The program is anchored on the Competency Framework for High Performing School Heads in Southeast Asia. This highlights the essential skills that a high performing school leader must possess, such as Strategic Thinking and Innovation, Managerial Leadership, Instructional Leadership, Personal Excellence, and Stakeholder Engagement. 
(Learn more about the Competency Framework for Southeast Asian School Heads) 
SEA SLP is a scholarship provided to school leaders from the different Southeast Asia countries who were nominated by their respective Ministries of Education. This is the first time that all 11 SEAMEO Member countries were represented in the program, after a long while. Aside from school leaders, the program was also participated by representatives from the Ministry of Education. 
"I'm very glad to see here today 11 countries participating [in this program]," Datuk Dr. Habibah Abdul Rahim, the newly appointed SEAMEO Secretariat Director said during her brief visit to INNOTECH. Datuk Dr. Habibah further emphasized that collaborative programs such as the SEA SLP helps bring greater impact to the education landscape in Southeast Asia. 
The SEA SLP is a three-phased program; Phases 1 and 3 are conducted online, while Phase 2 is an in-person activity. Phase 2, which is the meat of the program, encourages the participants to develop innovative projects for their school and plan collaborative projects with the other participants. The 2-week activity also allowed the participants to review and apply the Competency Framework discussed in Phase 1, present the status of the schools in their respective countries in the new normal, and visit innovative schools in the Philippines. 
Through this program, INNOTECH hopes to produce competent and committed school leaders who can rise above the changing context of education in the region. Learn more about the different learning programs of INNOTECH at www.seameo-innotech.org.