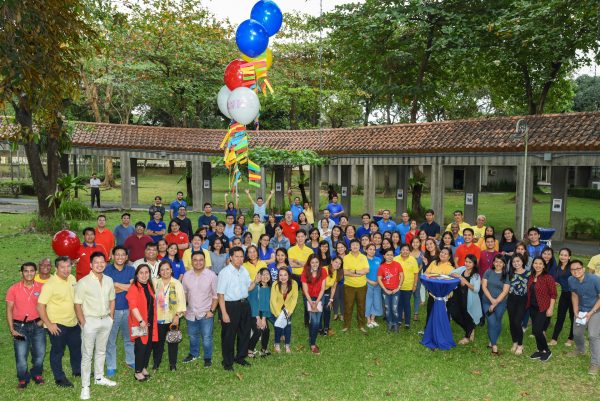 INNOTECH celebrates 49th anniversary, gears up for 50th year
A year ahead of its golden anniversary, SEAMEO INNOTECH staff and partners celebrated the Center's past, present, and future through a simple but meaningful anniversary celebration with the theme, "Honoring the Past, Celebrating the Present, Envisioning the Future." 
Honoring the Past. Established in 1970, SEAMEO INNOTECH has its share of long history and milestones. From its establishment, INNOTECH had its headquarters move from country to country before finally settling in the Philippines. A number of projects, both in and out of the country, has been developed and completed successfully. Current staff and partners of INNOTECH were reminded of these accomplishments and the people behind them as they go through memory lane. The halls have been transformed into a gallery with old photos showcasing not just the success of the Center programmatically, but also the fun that the staff had during those times. 
Celebrating the Present. The year's accomplishments were acknowledged and celebrated through a video highlight. Two staff were also recognized for their 20 years of service—Mr. Reynaldo Canlas from the Administrative Management Office and Ms. Ma. Victoria Laguda from the Office of the Director. Mr. Clark Pulvinar from the Finance Management Office was also named SEAMEO Service Awardee. This award is given to a Center staff who has demonstrated exceptionally high level of achievement in work performance, innovation and creativity, and professionalism and commitment that contributed to the success of the organization.  
Envisioning the Future. As the Center steps into a new milestone, the staff shares their hopes and dreams for the Center. The different offices wrote their vision of a Golden INNOTECH in balloons, hoping these collective dreams and aspirations for the Center to fly and soar to greater heights. The celebration concluded with a multimedia presentation of activities lined up for the Golden Anniversary in 2020.