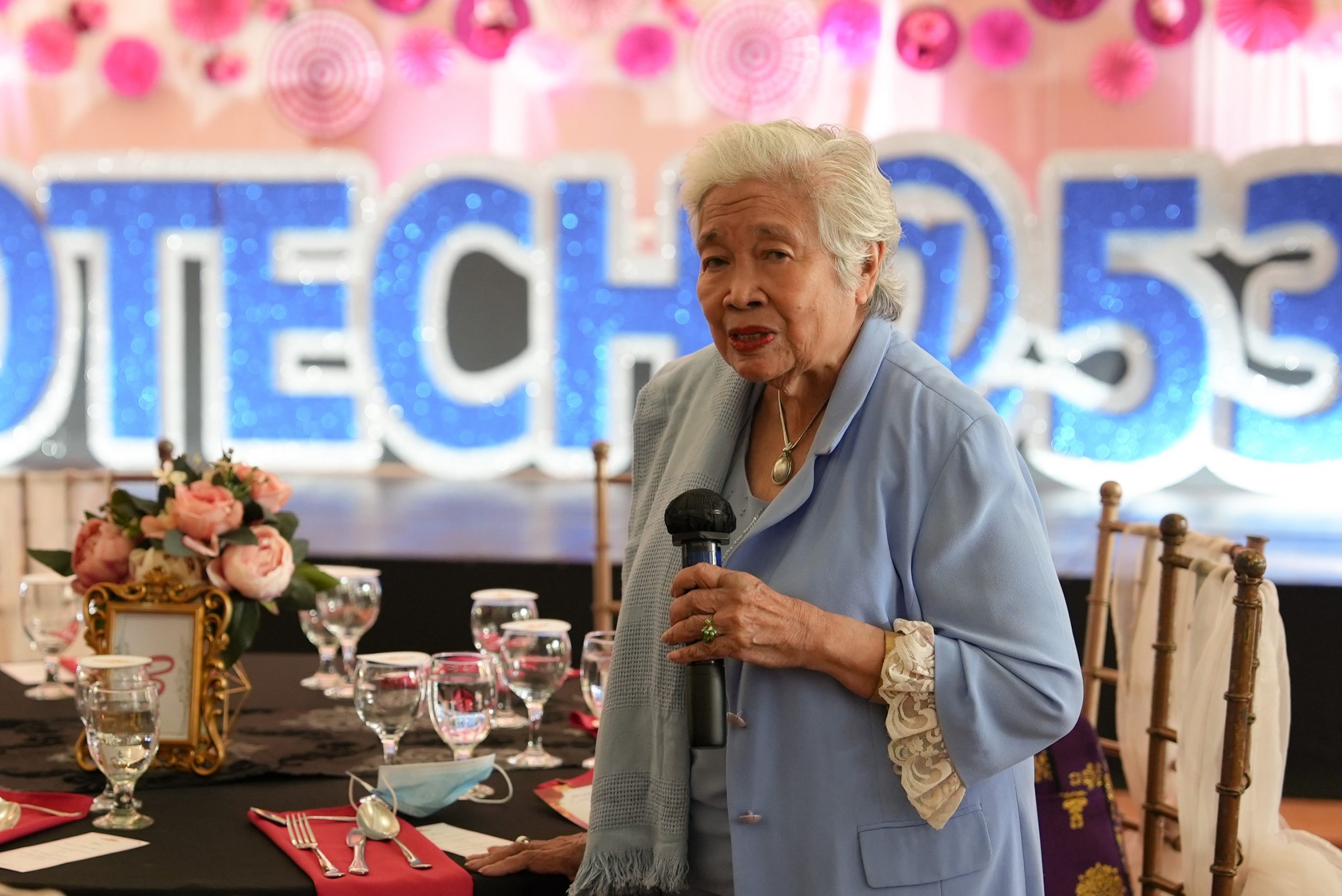 INNOTECH celebrates 53rd Anniversary
On 27 January 2023, SEAMEO INNOTECH celebrated its anniversary with the theme, "INNOTECH@53: Continuing Greatness." Center staff and partners gathered at the Pearl Hall to celebrate this milestone. 
In her message, Dr. Leonor Magtolis Briones, INNOTECH Director, encouraged the staff to look back at the humble beginnings of the Center. 
"While this is a celebration of the successful year of INNOTECH, it is also a time for us to look back at the beginnings of the Center…let us look back to why the Center was founded. How it contributed to the education not only in the country, but in the region," she said. "The more we understand the beginnings of INNOTECH, the more we appreciate the Center and the work we do," she added. 
In 1970, SEAMEO INNOTECH was established to identify and help solve common and unique education concerns in the Southeast Asian region. For over 50 years, INNOTECH has continuously provided innovative and technology-oriented learning services, research-based solutions, information sharing and knowledge management which enables the Southeast Asian education community to effectively respond to their current and emerging needs. 
(Learn more about INNOTECH's Learning and Research programs)
The 53rd Anniversary celebration was also the venue to award the recipient of this year's SEAMEO Service Award—Ms. Aury Anne Santos from the Educational Research and Innovation Office. Ms. Santos has been with the Center for more than 20 years. She has led different programs and projects, including the Mobile Technology for Teachers, e-Citizenship, and Digital Technology for Education. 
In her acceptance speech, she mentioned that she takes pride in working in an organization such as INNOTECH. She thanked the Center for the work it does to help education leaders, teachers, and school administrators in the country and in the region for a better future of every learner. "I have always strongly believed in what INNOTECH is doing [in the field of education], so it is important for me to know that I'm doing something to contribute to its goals," Ms. Santos said.   
The SEAMEO Service Award is a recognition given to a SEAMEO Center staff who have exhibited commitment and contribution to the achievement of the Center's goals and objectives. Awardees from the different SEAMEO Centers will be recognized in the upcoming SEAMEO Council Conference in the Philippines.