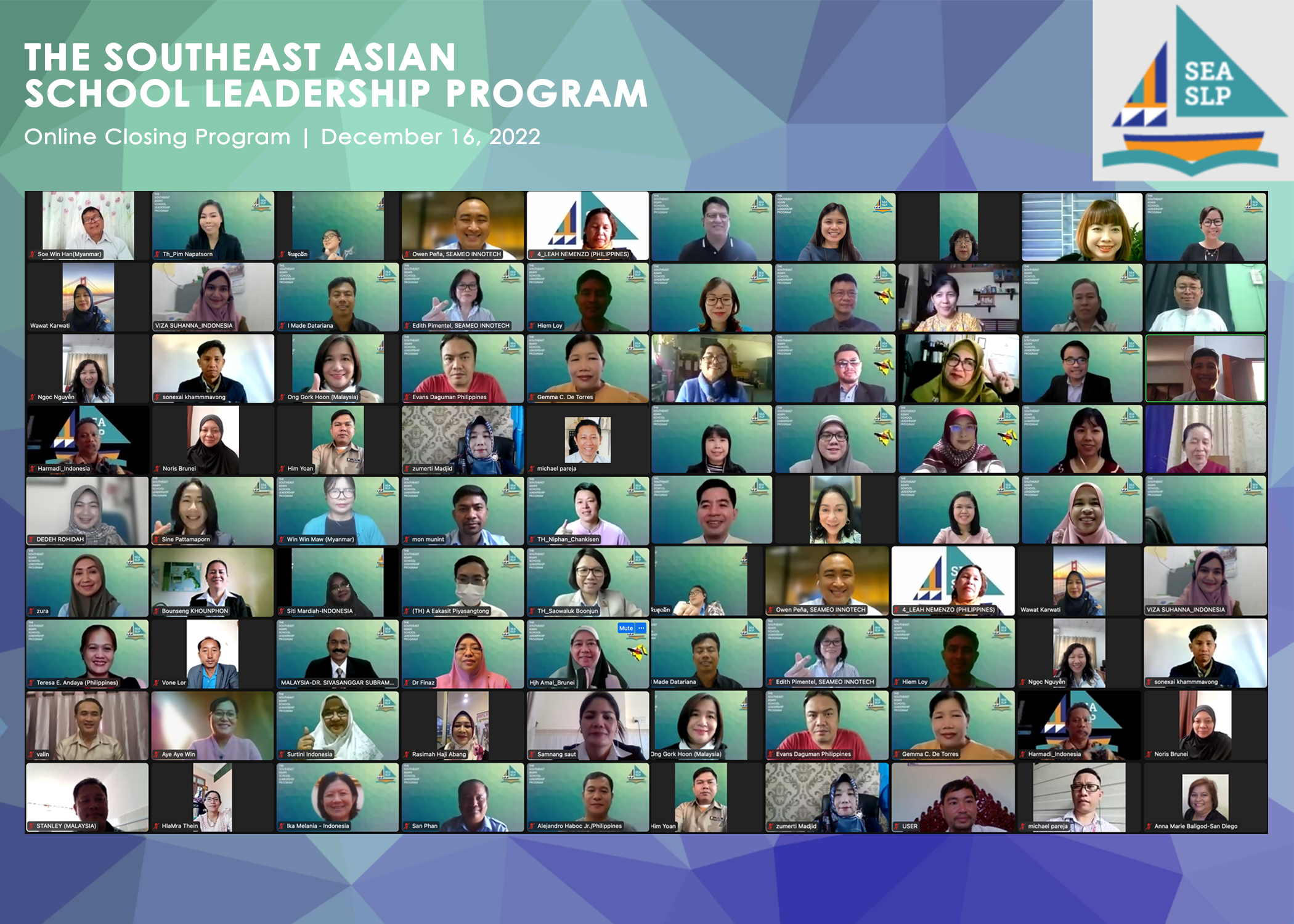 INNOTECH concludes 8-week program for SEA school heads
SEAMEO INNOTECH concluded its 8-week Southeast Asian School Leadership Program (SEA-SLP) on 16 December 2022 through an online closing event. A total of 58 school heads from 9 SEA countries completed the program, along with the 16 country facilitators that guided them in their learning journey. 
SEA-SLP is a platform for school heads to make sense of their experiences and emerging realities, and weave in the lessons from the pandemic into the regular school processes and practices. Based on the Southeast Asia Teachers Competency Framework, the participants journeyed through the 5 most essential competencies of a high performing school leader. This allowed the participants to reflect and develop plans in terms of their strategic thinking and innovation, instructional leadership, stakeholder engagement, managerial leadership, and personal excellence. 
Learn more about the Southeast Asian School Leadership Program on our website. You may contact us for further information regarding the program.