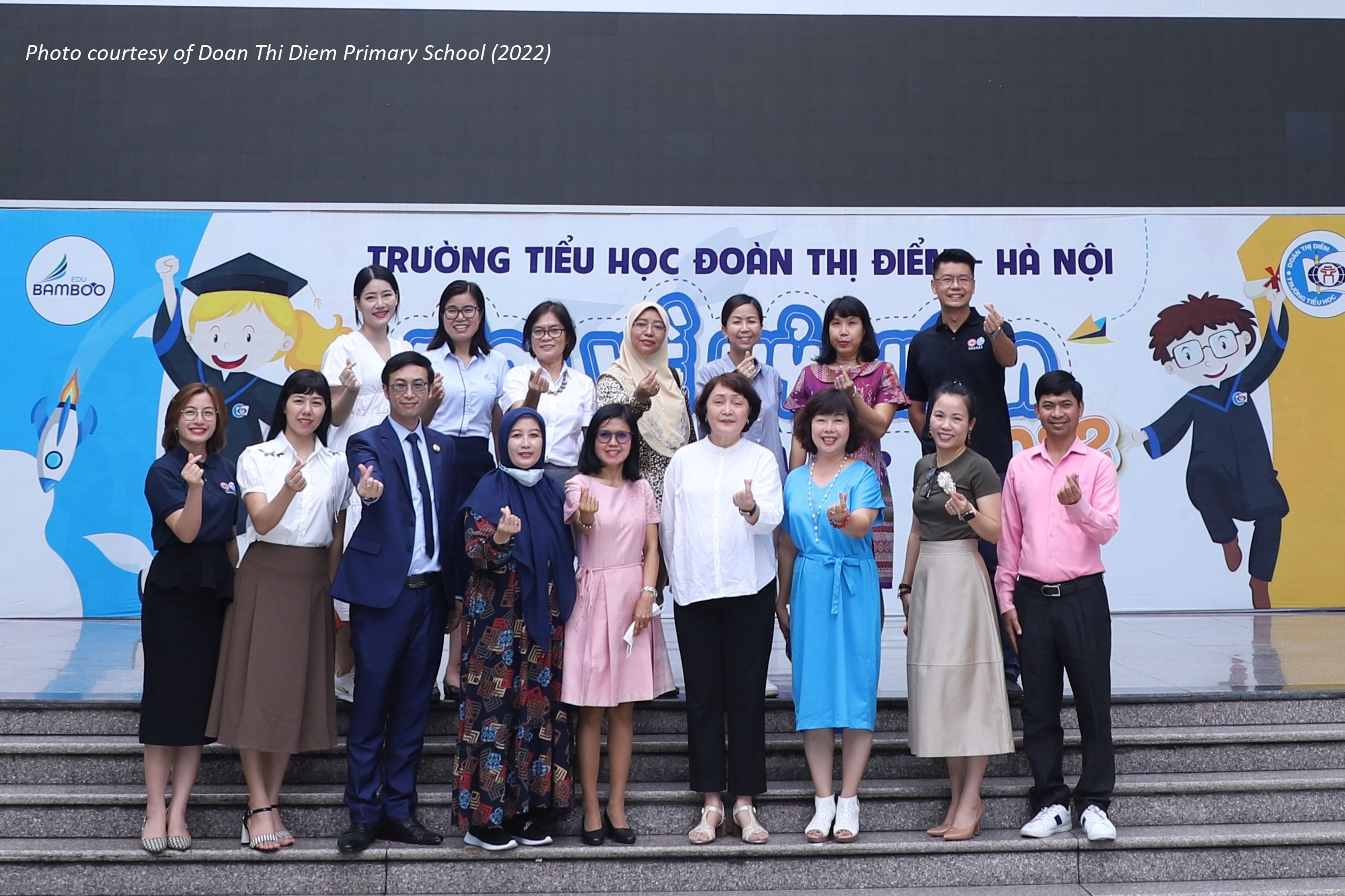 INNOTECH conducts workshop for SEA-SLP enhancement with country facilitators
From 3 to 7 July 2022, SEAMEO INNOTECH conducted a workshop in Hanoi, Vietnam as part of the Center's initiatives to improve its school leadership program. The workshop was attended by alumni and country facilitators from different Southeast Asian countries.
The Southeast Asian School Leadership Program (SEA-SLP) is a capacity building program provided on scholarship to selected school leaders from the different Southeast Asian countries. This was formerly a blended program where participants come to the Philippines for a training-workshop session. When the pandemic hit, the program was implemented as a fully online program to address the changing needs of school leaders. Three cycles of the revamped program have been implemented since its pilot run in January 2021. As practiced and for continuous improvement, INNOTECH gathers its country facilitators to review the program design and implementation after each run. The current end of program review was  done face-to-face in Vietnam as countries in Southeast Asia gradually ease travel restrictions.
The enhancement workshop allowed the INNOTECH team, program alumni and country facilitators to celebrate the wins of the program, revisit its design, and develop the plan of action for the succeeding program cycles. The participants also discussed how they can strengthen their role as country facilitators during and after the program cycle. Apart from the workshop proper, the participants were also able to visit two schools in Hanoi, Vietnam—Doan Thi Diem Ha Noi Primary School and Mac Dinh Chi Secondary School—to observe the current school setup in the country. Knowledge sharing activities were also done where the workshop participants discuss and share experiences with the school leaders and teachers, and local officials of the Ministry of Education.
The next cycle of the program hopes to address the emerging realities of school leaders as countries slowly transition back to face-to-face learning. Aside from the online offering, there are plans of implementing the program in blended setup and in-country face-to-face setup.
Learn more about the Southeast Asian School Leadership Program and other capacity building programs through our website: https://www.seameo-innotech.org/learning-programs/.