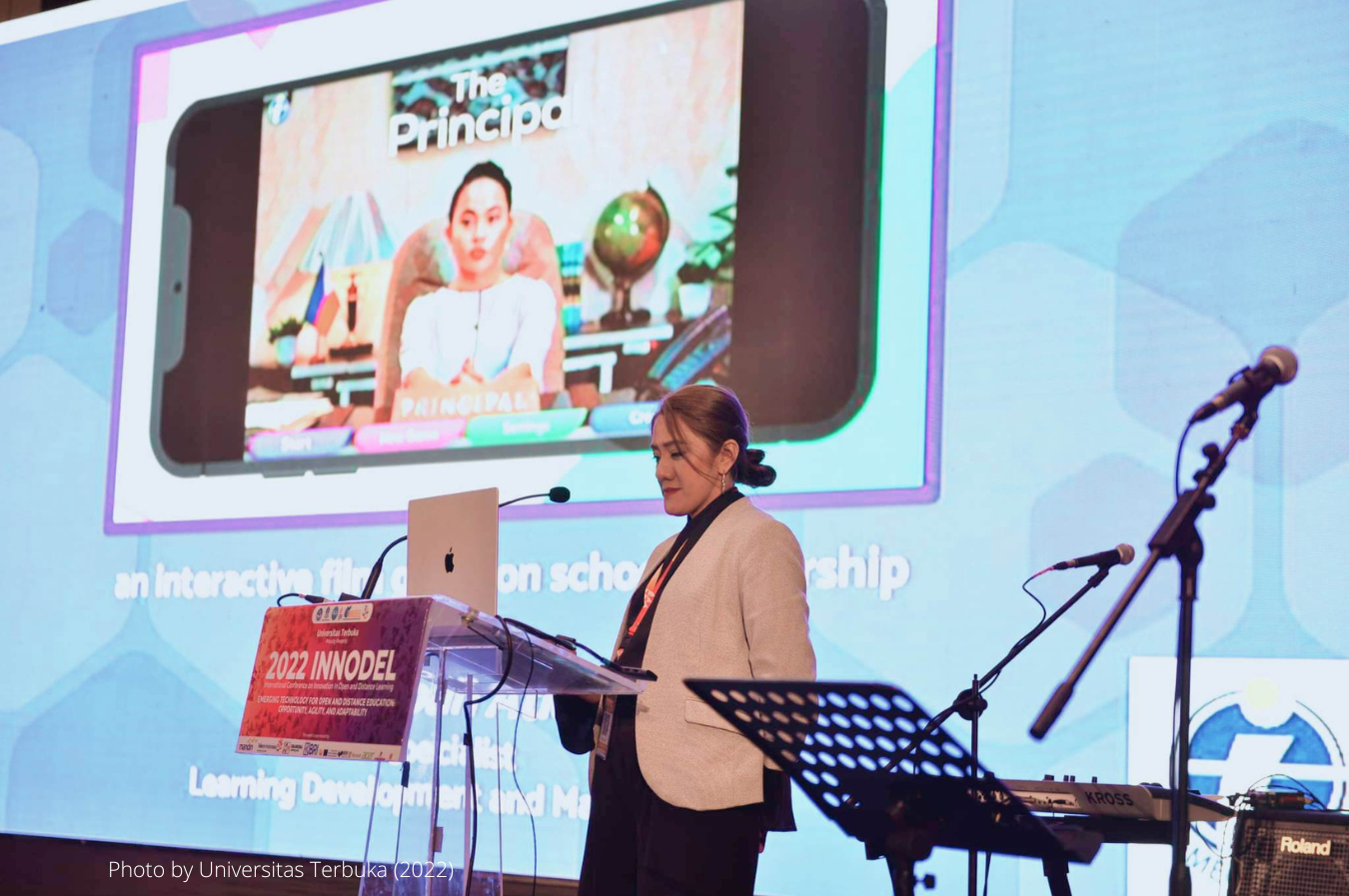 INNOTECH presents learning programs at INNODEL 2022
SEAMEO INNOTECH participated in the 2022 International Conference on Innovation in Open and Distance Learning (INNODEL) with the theme, "Emerging Technology for Open and Distance Education: Opportunity, Agility, Adaptability," last 28-29 November 2022 in Bali, Indonesia. 
Ms. Ethel Joan Atienza, Specialist of the Learning Management and Implementation Unit, served as one of the keynote speakers. She presented SEAMEO INNOTECH's journey in developing its latest innovation, the interactive film game on school leadership entitled "The Principal." INNOTECH's online courses were also highlighted during her presentation. 
(Related article: The Principal game now available in Google Play and Apple App Store) 
The 2022 INNODEL was organized by the Universitas Terbuka Indonesia. The conference provides a space for sharing, discussion, and consultation, to help nurture innovation in open and distance learning (ODL). Topics discussed in the conference revolves around Emerging Technologies in Education, E-content Management and Development, Technology in Teaching and Learning, Pedagogical Innovations, New Trends in Research and Innovation in ODL, and University-Industry Cooperation for Lifelong Learning. 
"The Principal" is available for free on Google Play Store and Apple App Store. Download it through the following links: 
Google Play: https://bit.ly/GameOnThePrincipal  
App Store: https://apple.co/3WMQ1zM