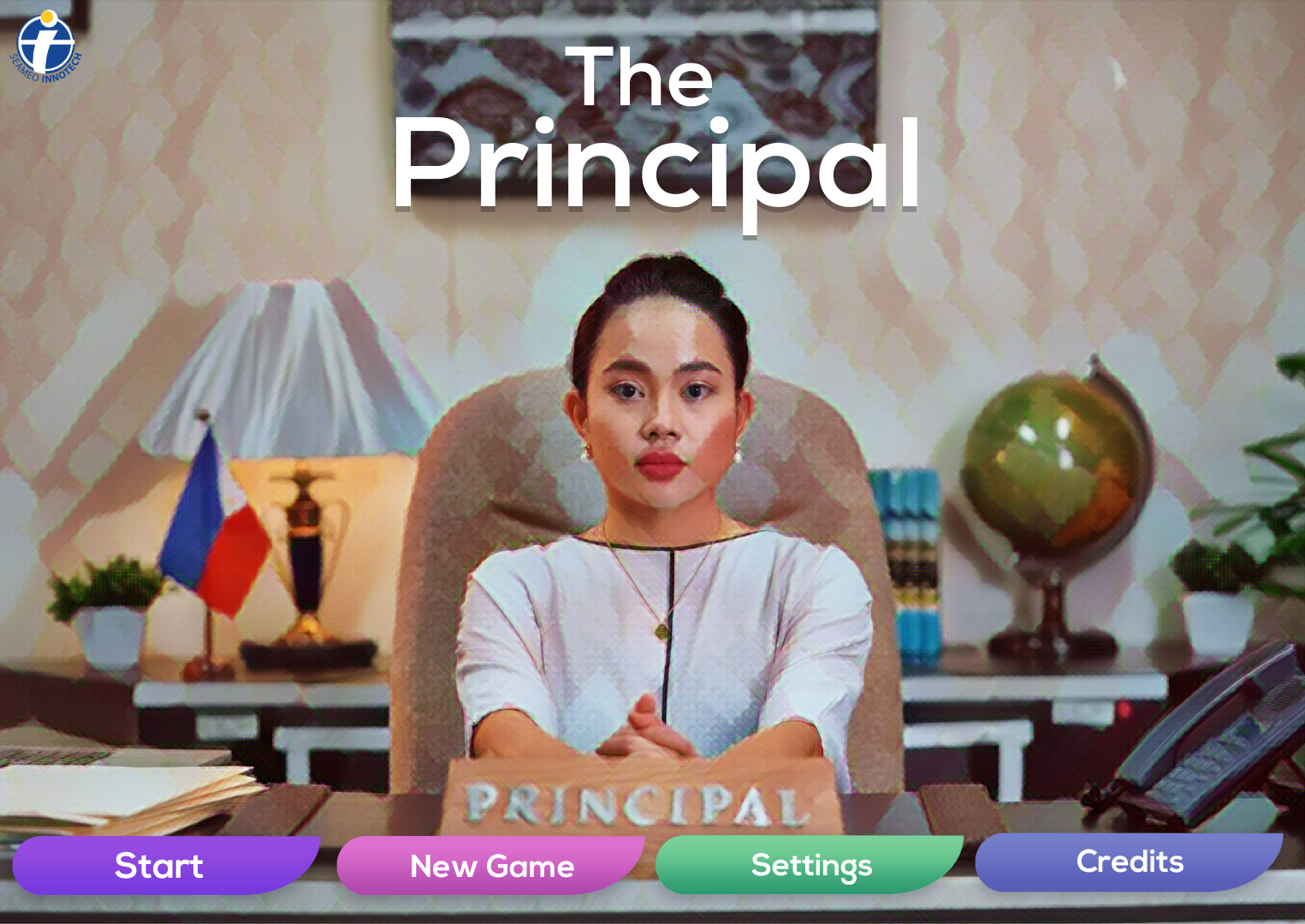 The Principal game now available in Google Play and Apple App Store
We are pleased to announce that the beta version of SEAMEO INNOTECH's interactive film game, "The Principal," is now downloadable from Google Play and Apple App Store!
"The Principal," was developed to facilitate a virtual journey of reflection for school leaders and stakeholders. It allows the gamer to walk in the shoes of the protagonist, Dr. Cruz, the Principal, and decide on different situations. In making these decisions, the game logs the leadership inclinations of the player. At the end of the game, the player is presented with a summary of their top three evident leadership tropes.
In developing the story and the leadership trope framework, INNOTECH researched various leadership frameworks and conducted a series of surveys and focus group discussions with teachers, school heads, and education managers. This allowed the Center to develop a realistic storyline for the game, determine the reliability of the tropes, and determine the validity of the positive and negative influence of each decision made in the game.
It is hoped that the decision-making experience and the resulting leadership tropes will bring the player into a reflection journey and elicit discussion among those who played. While the game is primarily about the school principal, it can be played by other education stakeholders – teachers and parents, because they are also represented in the game.
PLAY. REFLECT. DECIDE. DISCUSS.
To download, just search "the principal seameo innotech" on Google Play and Apple App Store or click on the following links
Google Play: https://bit.ly/GameOnThePrincipal
Apple App Store: https://apple.co/3WMQ1zM 
Please send us your feedback so we can further improve the game: https://bit.ly/ThePrincipalGame
Learn more about The Principal on our website.
Watch the game trailer: