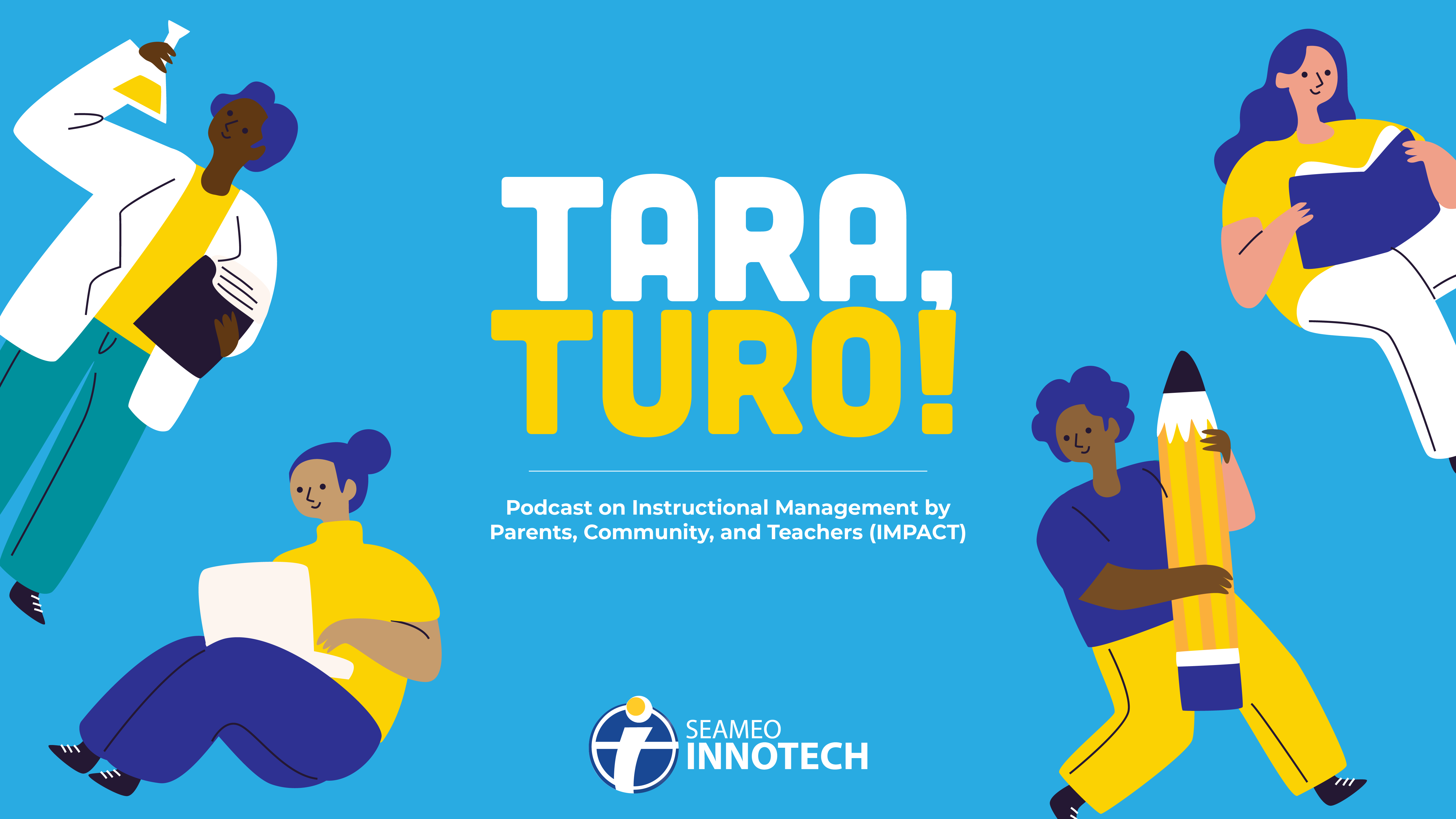 Tara, Turo! INNOTECH launches its first audio-based knowledge product
On 1 March 2023, SEAMEO INNOTECH launched the first episode of "Tara, Turo!"—a podcast on Instructional Management by Parents, Community, and Teachers (IMPACT). The podcast series will air its episodes on the SEAMEO INNOTECH Facebook page and YouTube channel every Wednesday from March to May.
Instructional Management by Parents, Community, and Teachers, or IMPACT, is an Alternative Delivery Mode (ADM) of education that was developed by INNOTECH in the '70s with funding from the International Development Research Center (IDRC). It promotes active learning and engages parents and the community as educational partners.
(Learn more about the IMPACT Learning System)
IMPACT pioneered the use of non-traditional delivery strategies such as programmed instruction, peer learning, self-directed learning, and the transformation of the teacher into a learning manager and facilitator. Many of these strategies are now recognized as examples of pedagogical best practices of 21st-century learning.
During the COVID-19 pandemic, schools turn to alternative ways of delivering education to ensure continuity of learning. While the IMPACT system has been implemented even before the pandemic, its principles and some of its practices gain more popularity during these challenging times.
"Tara, Turo!", is a series of instructional podcasts focusing on planning and implementing the IMPACT learning system. It also features inspiring success stories of former learners who graduated from the IMPACT learning system and teachers who implemented the project. The podcast also includes innovative approaches to learning from the inaugural winners of the Southeast Asian Educational Innovation Awards.
Tune in every Wednesday on the SEAMEO INNOTECH Facebook page, YouTube channel, and various streaming platforms like Spotify, Google Podcast, and Apple Podcast for weekly fresh episodes of "Tara, Turo!" IMPACT Podcast.
Watch the pilot episode of the podcast here: