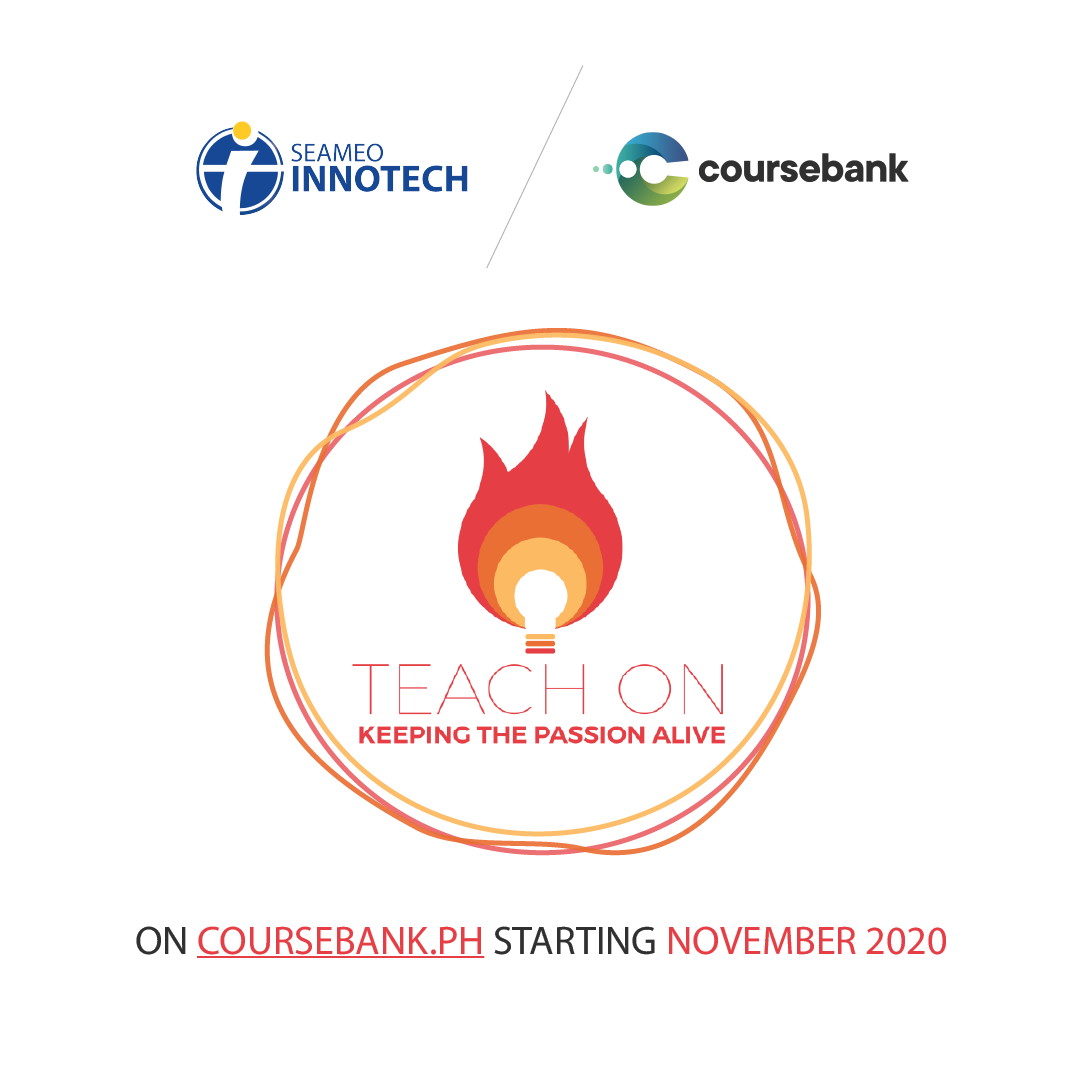 Teach On to run on Coursebank starting November
Enrolment for the fourth run of INNOTECH's Massive Open Online Course (MOOC), Teach On: Keeping the Passion Alive, is now open! The course will run on Coursebank starting 30 November 2020.
(Related article: INNOTECH seals partnership with Coursebank and Rizal Technological University)
Teach On is one of INNOTECH's most successful online courses. It is a self-paced course that aims to inspire, rekindle, and sustain teachers' passion for teaching. The course is open to all teachers and is offered for free. Successful completers will get 15 CPD credits and an international certificate.
As INNOTECH recently partnered with Coursebank, a local hosting and service provider of MOOC in the Philippines, succeeding batches of Teach On will be implemented on the platform. Interested teachers may join the course by creating a Coursebank account and clicking the enroll button on the Teach On page. For further details on how to enroll, check out the How to Enroll Guide.
Course starts on 30 November 2020. See you there!
For more details about the course, check out the Frequently Asked Questions. You may also follow the Teach On Facebook page for updates.