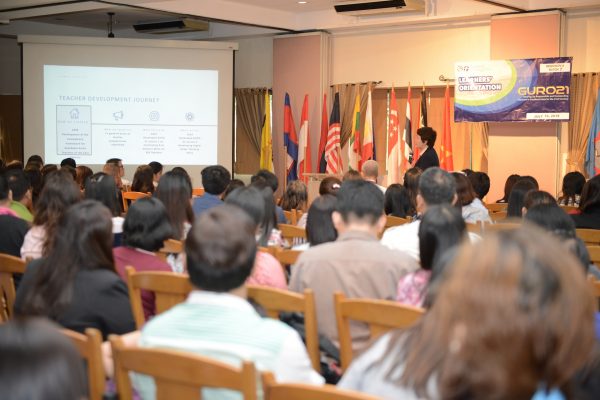 Back-to-back flexible courses orientation for Region IV-A
On 16 July 2018, SEAMEO INNOTECH held back-to-back orientation for new batches of GURO21 Course 1 and TEACHeXCELS courses. In coordination with the Department of Education Region IV-A, around 300 teachers and school heads from the region were able to participate in the said orientations. 
GURO21 (Gearing Up Responsible and Outstanding Teachers in Southeast Asia for the 21st Century) is a flexible learning course targeted for school teachers. This course focuses on the essential competencies a 21st century teacher should possess. TEACHeXCELS (Teaching and Learning Excellence in School Leadership for Southeast Asia) on the other hand, is offered to School Heads. This course addresses the needs of school leaders in developing and strengthening their capacity to manage the teaching and learning process in their respective schools. Both courses are offered online through the Center's Learning Management System, iFlex. 
The participants are expected to undergo three months of flexible learning which includes self-paced learning through modules and synchronous chat sessions with other learners that is facilitated and evaluated by an assigned Flexible Learning Tutor. A revalida at the end of the program will be held in order to assess their learning and progress.