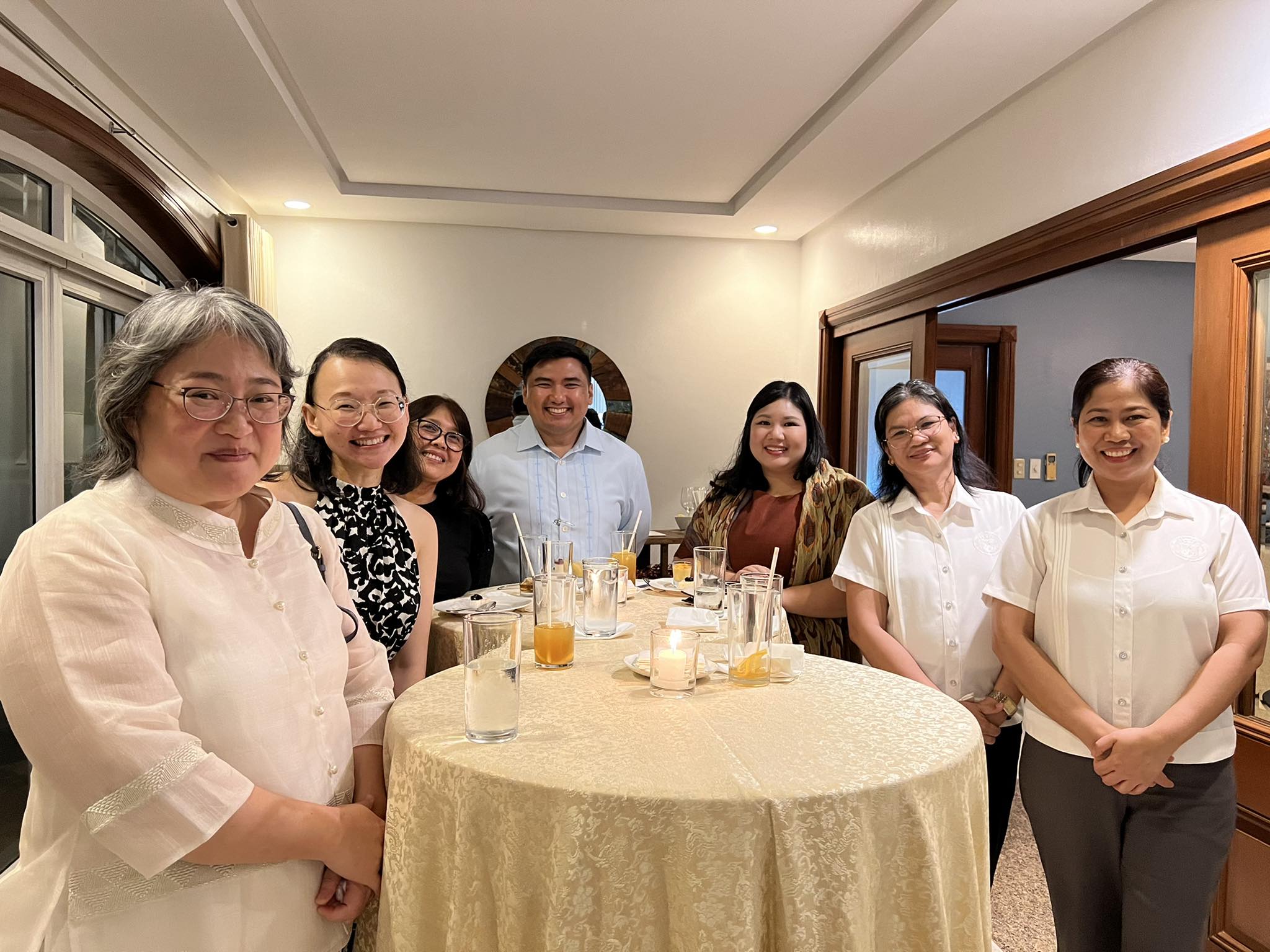 INNOTECH Celebrates Transformation and Innovation of Education With USAID
Makati City, Philippines – Partners and organizations who push for the innovation and transformation of different facets of education were invited by the United States Agency for International Development (USAID) in a celebration of their drive and efforts as part of World Teachers' Day on October 19, 2023, in Makati City, Philippines.
INNOTECH Deputy Director, Ms. Kochakorn Khattapan Acidre, was invited to attend, and was welcomed by the new USAID Office Director for Education, Ms. Michelle Chen. Officials from the Philippine Department of Education (DepED), Undersecretary Gina Gonong and Assistant Secretary Alma Torio, were also present in the event.
USAID led discussions on the continued collaborations with SEAMEO INNOTECH on Improving Learning Outcomes for Asia (ILOA). INNOTECH, in collaboration with the Research Triangle Institute (RTI) under USAID, is actively involved in the 'Improving Learning Outcomes for the Philippines' (ILO-PH) program, a part of the broader ILOA initiative. This project is designed to support DepED by providing expertise in conducting and analyzing large-scale educational assessments.
The discussion also covered Opportunity 2.0, and possible engagement with the results from the Regional Teacher Motivation Forum, which will generate the next phase of INNOTECH's Teacher Motivation study as the Center broadens its scope.
Officials from the United States Embassy also attended the celebrations. Deputy Director Acidre discussed with them the possibility of the Center engaging with US Peace Corps volunteers in potential projects that tap on education technology, innovation, data analytics, and language learnings.
She also shared the current services and programs of SEAMEO INNOTECH, as well as its contribution in helping Southeast Asia member states develop policies that directly address learning outcomes and support through training for teachers.