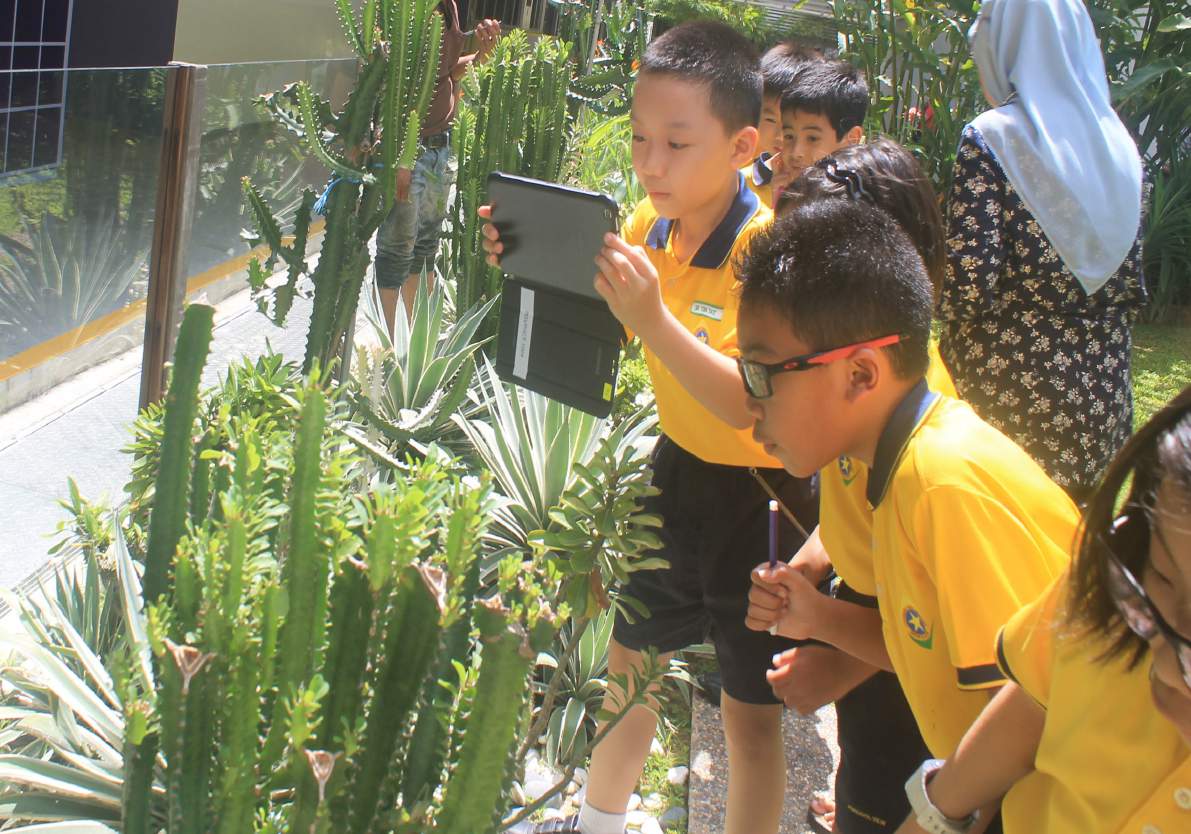 Fostering curiosity and scientific thinking at home through inquiry-based teaching and learning
Have you ever heard of Inquiry-Based Teaching and Learning? While the term may sound new, the IBTL practice is something already being done by a lot of teachers to stimulate curiosity and scientific thinking in the minds of their students. With the risk of COVID-19 still around, we are experiencing new approaches to delivering education this school year, involving remote and blended learning delivery modalities, as schools try to ensure learning continues to take place while protecting the health of students and teachers. IBTL can be a way for teachers and parents to work together in ensuring that children continue to develop their critical thinking skills even while at home.
Inquiry-Based Teaching and Learning or IBTL is a pedagogical approach that encourages students to be curious – allowing them to solve problems by exploring, investigating, analyzing, and asking more questions. The role of the teacher is mainly to guide the students' activities and discussions, prompt them to dig deeper, and direct them to relevant resources.
One of the frameworks underlying IBTL is the 5E Instructional Model (Bybee, et. al, 2006) which is divided into 5 phases: Engagement, Exploration, Explanation, Elaboration, and Evaluation. In Engagement, the teacher piques the learners' interest through short activities that links their past learning experience and the current lesson. This may be done through activities that sparks curiosity like storytelling, puppetry, and art activities. The Exploration phase, on the other hand, allows learners to generate new ideas and build their own understanding. Hands on activities like experiment and treasure hunt allows learners to explore, discover, and learn on their own. These are the phases of IBTL where parents may be directly involved. They can spark the curiosity of their kids even just through daily tasks at home, like cooking or gardening.
While the first two phases revolve around learners discovering on their own, the next phase, Explanation, allows the teacher to directly introduce the new concept, process, or skill. In this phase, learners are also asked to explain what they have learned through the previous activities. Deeper understanding is achieved through this phase and is further challenged in the Elaboration phase. In the Elaboration phase, students apply their new learning in another context. This is done through activities like problem solving and application. All these learnings are assessed in the last phase, Evaluation where learners are asked to produce an output and discuss their learning in the class.
While at home, parents may stand in as the facilitator of learning through some IBTL activities. Parents can apply the 5E model by sparking their child's curiosity in daily activities like cooking, cleaning or gardening. For example, while gardening, you can ask your child, "what could happen if we did not water the plants?" or "what will happen to the plants if they do not receive enough sunlight?" Ask follow-up questions to encourage your child to elaborate on the reasons for their answers – probe for the "why". While preparing snacks, you can also ask your child, "what will happen to the water if we put in powdered orange juice?" Always challenge them to dig deep and never be satisfied with initial answers to develop their critical thinking.
Any small task at home may become a learning moment for your kids when you let them explore new things and harness their curiosity by encouraging them to ask the right questions (how, what, when, where, why and what if), such as "why did the leaves turn yellow?" or "why did the water turn to color orange?"
(Related article: Activities to do at home together with your kids)
Through practicing the 5Es of IBTL when they provide learning support at home, parents can cultivate their children's 21st century skills, particularly their critical and creative thinking skills.
Learn more on how IBTL practices may be used to nurture critical and creative thinking skills of children through our research publication, "Nurturing Critical and Creative Thinkers Through Inquiry-Based Teaching and Learning in Early Childhood Care and Education."