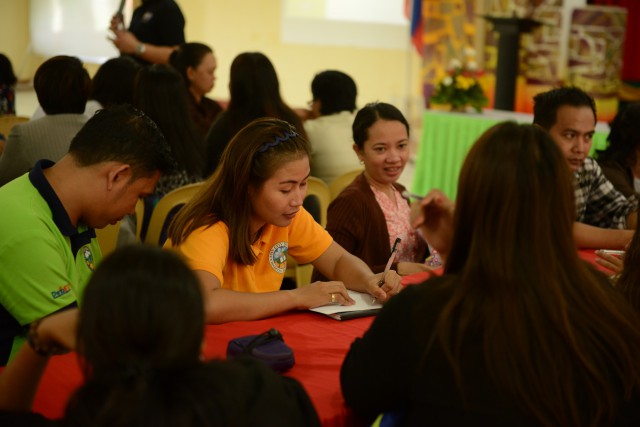 New GURO21 and TEACHeXCELS batches in Region VIII and X
SEAMEO INNOTECH oriented a total of 543 school heads and classroom teachers for GURO21 and TEACHeXCELS in Region VIII and X last August 2016. These learners will undergo 7-8 weeks of flexible learning course and a revalida at the end to measure their learning.
On 9 August 2016, 77 classroom teachers were oriented in Leyte for GURO21. Two hundred thirty-one classroom teachers attended the orientation on 24 August for the same course in Cagayan de Oro, while there were 235 school heads who attended the TEACHeXCELS orientation the following day. Dr. Allan Farnazo, Department of Education Region X Regional Director, attended the two days of orientation to support the learners.
Teaching and Learning Excellence in School Leadership for Southeast Asia (TEACHeXCELS) is a flexible learning course addressing the need to strengthen school heads' capacity to manage the teaching and learning processes in the 21st-century classroom. The course features updates on facilitative teaching, active learning, and differentiated instruction, among others.
Gearing Up Responsible and Outstanding Teachers in Southeast Asia for the 21st Century (GURO21) is a menu of flexible learning courses designed to enhance the capabilities of Southeast Asian teachers in addressing the teaching-learning requirements of the 21st century.