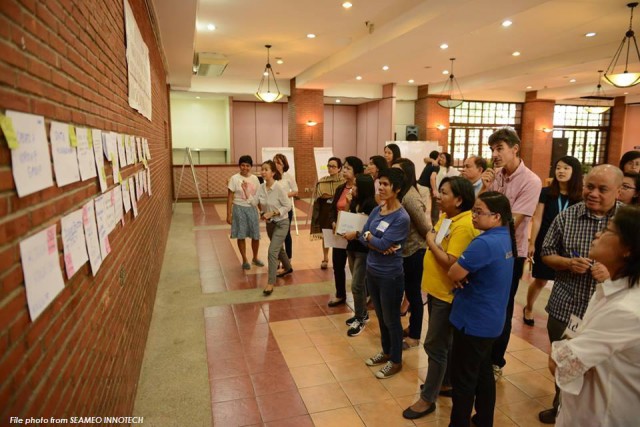 Renowned OST practitioners to join WOSonOS in Manila!
Suzanne Daigle, former president of the Open Space Institute USA, and Karolina Iwa, Open Space facilitator and coach, confirmed their participation on the 24th World Open Space on Open Space (WOSonOS), happening this 9-12 November in Manila, Philippines!
This worldwide gathering of enthusiasts, practitioners, and all those interested in Open Space Technology (OST) is happening in the Philippines for the first time. This year's theme: "The world is shifting. Come back to the Circle. Open more space." clearly explains the need for a space where everyone can freely express their passion, and be able to collaborate with one another with deep engagement and high creativity.
Suzanne Daigle and Karolina Iwa will be taking part in the conference conversations. They are also set to conduct pre and post conferences about new processes and practices, and visual thinking.
"Opening space in your life, in the life of your friends and neighbours, and country, and people around the world, is not just a nice thing to do. It's a way I believe we can all move through this transformative moment" said Harrison Owen, author of Open Space Technology, in a video invite.
Learn more about OST and get to experience it personally with OST enthusiasts through WOSonOS 2016! Join us this 9-12 November 2016 at SEAMEO INNOTECH in Quezon City and you will surely walk away with great insights and a new tool to help you and others work well together.
Know more about the conference by visiting the official website and following its Facebook, Twitter, and Instagram accounts. Join us in this transformative moment, register now!
Watch Harrison Owen's full video invite below:
Transformative Moment – Harrison Owen"It will be marvelous. There will be great people… But most of all, it could just be the most important thing you will do in your life."

Harrison Owen invites you to come to Manila for the 24th World Open Space on Open Space!
November 9-12, 2016
Manila, Philippines

#WOSonOS2016 #OpenSpace #OpenSpaceTechnology #OST

Posted by wosonos 2016 on Monday, October 10, 2016