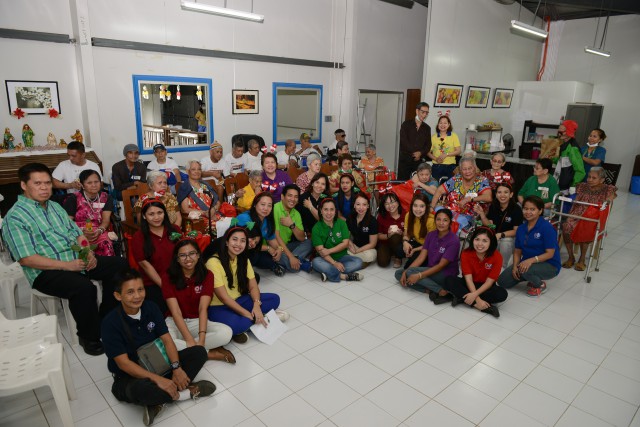 20 Dec

ChristmaSAYA sa Kanlungan ni Maria

On 15 December 2016, SEAMEO INNOTECH celebrated the Christmas season with the Lolo's and Lola's in Kanlungan ni Maria, a home for poor, abandoned, neglected, homeless and sick elderly. Staff and partners prepared a short program consisting of simple games and song numbers for the residents in Kanlungan. Simple gifts were also given out during the program. Our Lolo's and Lola's in Kanlungan also prepared a short presentation to show their gratitude.

Kanlungan ni Maria – Home for the Aged currently shelters 30 elderlies in Antipolo City. You can extend your help to Kanlungan through donating daily necessities or becoming a partner. Visit their website for more details on how you can help.

This Christmas event is part of SEAMEO INNOTECH's annual social responsibility activity.