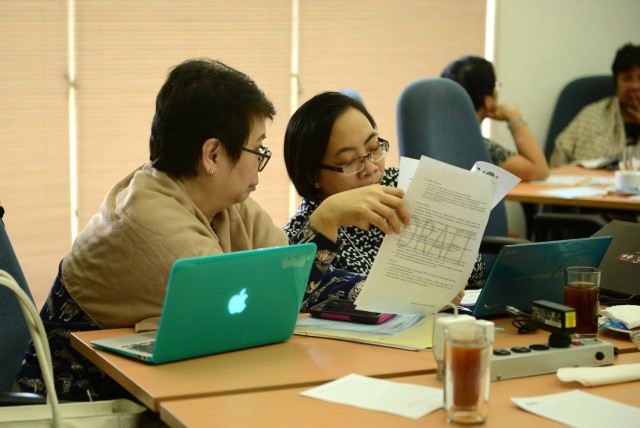 DepEd, CHED, TESDA, UPOU finalize joint circular for OER policies
Following the Open Educational Resources (OER) Policy Forum last 23-24 September 2015, representatives from the Department of Education (DepEd), Commission on Higher Education (CHED), Technical Education and Skills Development Authority (TESDA), and University of the Philippines Open University (UPOU) gathered on 29-30 March 2016 for a workshop to finalize the joint circular—previously agreed on as a joint memorandum—in support of OER. The technical workshop was facilitated and supported by SEAMEO INNOTECH and UNESCO Southeast Asia Center of Lifelong Learning for Sustainable Development (SEACLLSD).
(Related article: SEAMEO INNOTECH conducts OER policy forum)
After the intense discussion of the representatives of each agency and members of the technical panel, the group have come up with a joint circular on the adoption of OER policies. This joint circular will support the OER policies to be crafted by each agency. Agency-specific strategic plans were also drafted on the second day of the writeshop. The group have agreed to include these strategic plans as annexes of the joint circular, together with the detailed action agenda, a copy of Paris Declaration on OER, and a copy of RA No. 10650 on Open Distance Learning.
This writeshop is part of UNESCO OER Policy Project which supports the OER policy development cycles in selected countries.