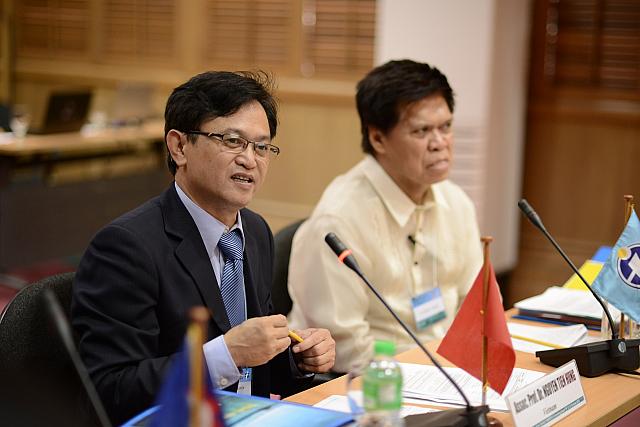 INNOTECH governing board highlights interconnectedness of SEA nations and people
On 12-15 October 2015, the Governing Board members of SEAMEO INNOTECH convened to discuss the direction and priorities of the Center for the coming fiscal year. The 59th Governing Board Meeting, held at SEAMEO INNOTECH in Quezon City, Philippines, was attended by representatives from the SEAMEO member countries, the SEAMEO Secretariat, and the Management Committee of SEAMEO INNOTECH.
Department of Education Secretary of the Philippines, Bro. Armin Luistro, was invited as a keynote speaker on the opening ceremonies of the meeting. He spoke on collaboration among the Southeast Asian countries and highlighted the interconnectedness of the nations and people.
"If we look only at the problems on our desks today, and not think of the globalizing world where everything we do and every decision another nation makes intimately affects the other, then we cannot say that we are truly a solutions provider," He reminded the governing board and SEAMEO INNOTECH officials.
Dr. Ramon C. Bacani, SEAMEO INNOTECH Center Director, led the meeting and discussed the Center's accomplishments for the past year and plans for the coming year. Updates on the Center's research projects, financial statement, 14th International Conference, and transition to the 9th Five-Year Development Plan were also discussed during the meeting.
Also, through the meeting, the Governing Board has agreed to extend Dr. Bacani's service as SEAMEO INNOTECH's Center Director.
The Governing Board Meeting is held annually to guide the Center in its policies and directions.