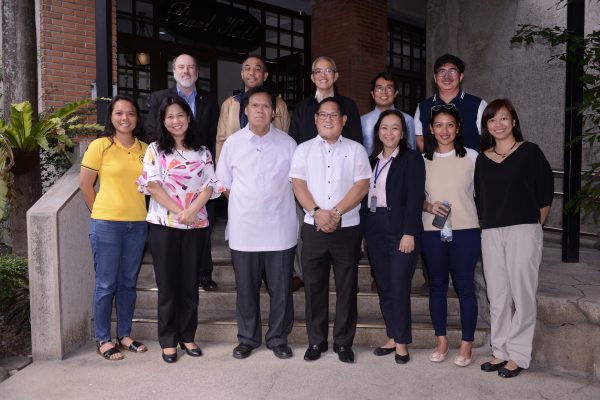 INNOTECH teams up with DepEd for Teacher Motivation study
Last 14 January 2019, SEAMEO INNOTECH presented preliminary findings of the ongoing research, "Understanding Motivation among Teachers in the Philippines" to the Project Advisory Committee (PAC) of the said project. Through the conduct of interviews and eventually, a survey among teachers, the research aims to surface reasons why teachers decide to enter the teaching profession and choose to remain as teachers in the Philippines. The research findings likewise aim to inform future policies and programs that would improve teacher quality and welfare.  
Initial phases of the project included a thorough review of literature around teacher motivation, and the conduct of in-depth interviews among both public and private school teachers in the basic education sector. Preliminary analysis of data from interviews surfaced emerging themes, in terms of reasons for joining and staying in the teaching profession. These themes will be refined and validated through a survey among teachers which will be developed in the next phase of the project.  
During the meeting, members of the PAC shared relevant suggestions on how to further refine the themes related to teacher motivation. They likewise provided additional insights based on their experiences on teacher training, education policy implementation, and research.  
The PAC is chaired by Department of Education Undersecretary Jesus L.R. Mateo and is co-chaired by SEAMEO INNOTECH Director Ramon C. Bacani. PAC members include Directors of key DepEd offices and academic research institutions —  Diosdado M. San Antonio (DepEd Region IV-A), John Arnold S. Siena (DepEd National Educators Academy of the Philippines), Runvi S. Manguerra (DepEd Teacher Education Council), Gina O. Gonong (Philippine National Research Center for Teacher Quality), Belinda De Castro (Research Center for Social Sciences and Education), and John Addy S. Garcia (Br. Andrew Gonzalez FSC College of Education, DLSU).