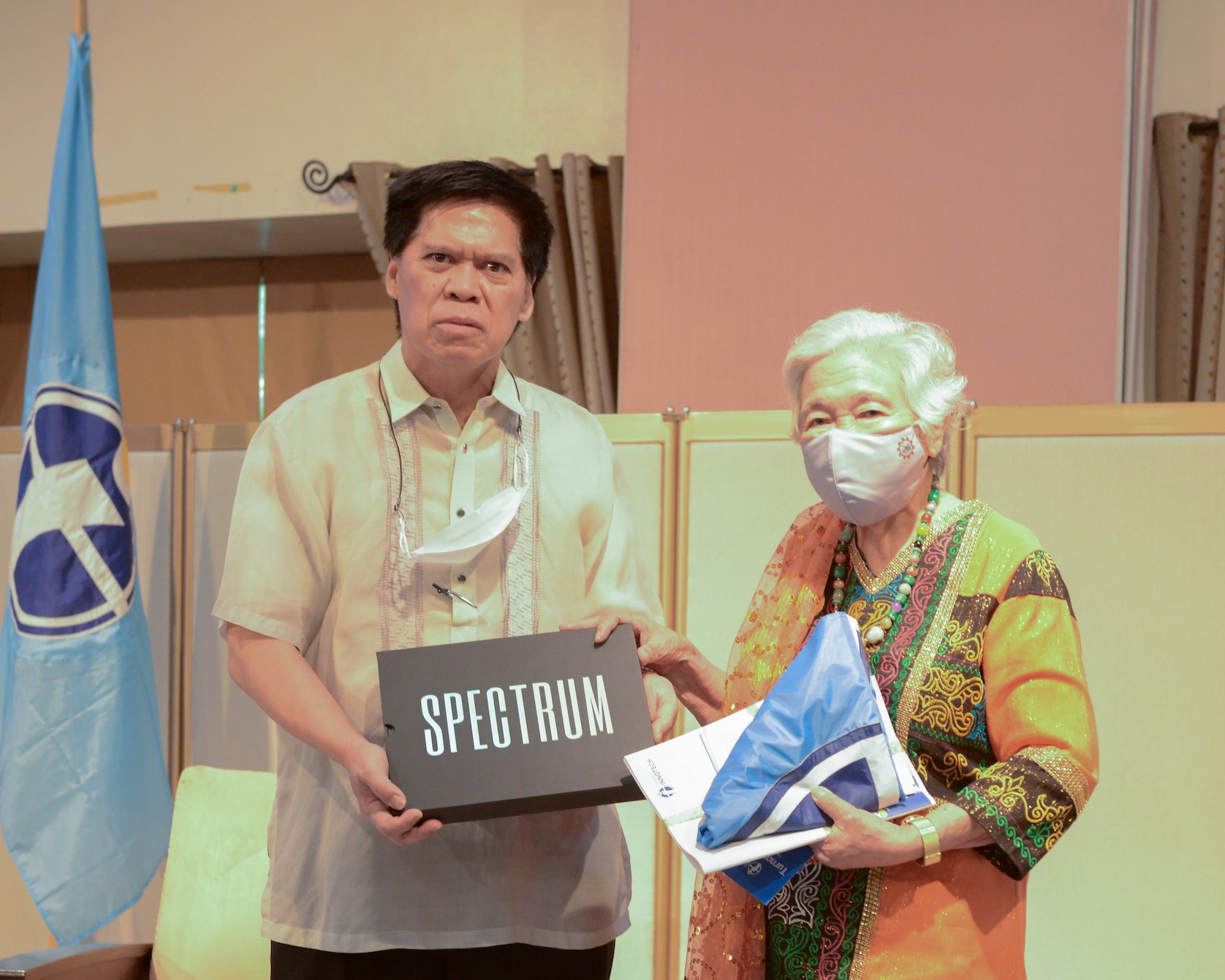 09 Aug

INNOTECH welcomes New Center Director

SEAMEO INNOTECH transitioned to its new leadership as Dr. Ramon C. Bacani turned over the Directorship to Prof. Leonor M. Briones last 1 August 2022. The turn-over ceremony was attended by INNOTECH staff and selected guests. 

Dr. Bacani served as the Center Director for 12 years. Throughout his term, INNOTECH was able to mount various programs and projects addressing the education needs of the region and beyond through its capacity building programs for teachers and school heads, research projects on timely and relevant key education concerns, and knowledge sharing activities. Dr. Bacani also expressed his warm welcome to Prof. Briones as he passed on the symbolic leadership items like the INNOTECH Flag and other important documents of the Center.   

Prof. Briones, in her first speech as the Center Director, shared that coming to INNOTECH is like coming home. She shared that she has worked with the Center during her days at the University of the Philippines – National College of Public Administration and Governance (UP-NCPAG) for specific projects and concerns. The Philippine Department of Education (DepEd) has also collaborated with INNOTECH for a number of research projects during her term as the Secretary of Education. 

"It is good to be back, not as a client or beneficiary of the research projects [of INNOTECH] …but as part of the institution," she said in her message. 

(Read: EXPLORING TEACHERS' WHYS: Understanding Motivation Among Teachers in the Philippines) 

Furthermore, she expressed her interest to work on projects and studies related to the innovations in teaching the fundamentals like mathematics, science, technology, as well as arts, culture, and history. "There are so many things INNOTECH can study and share to our teachers and children…The future [of education] is exciting," she said.