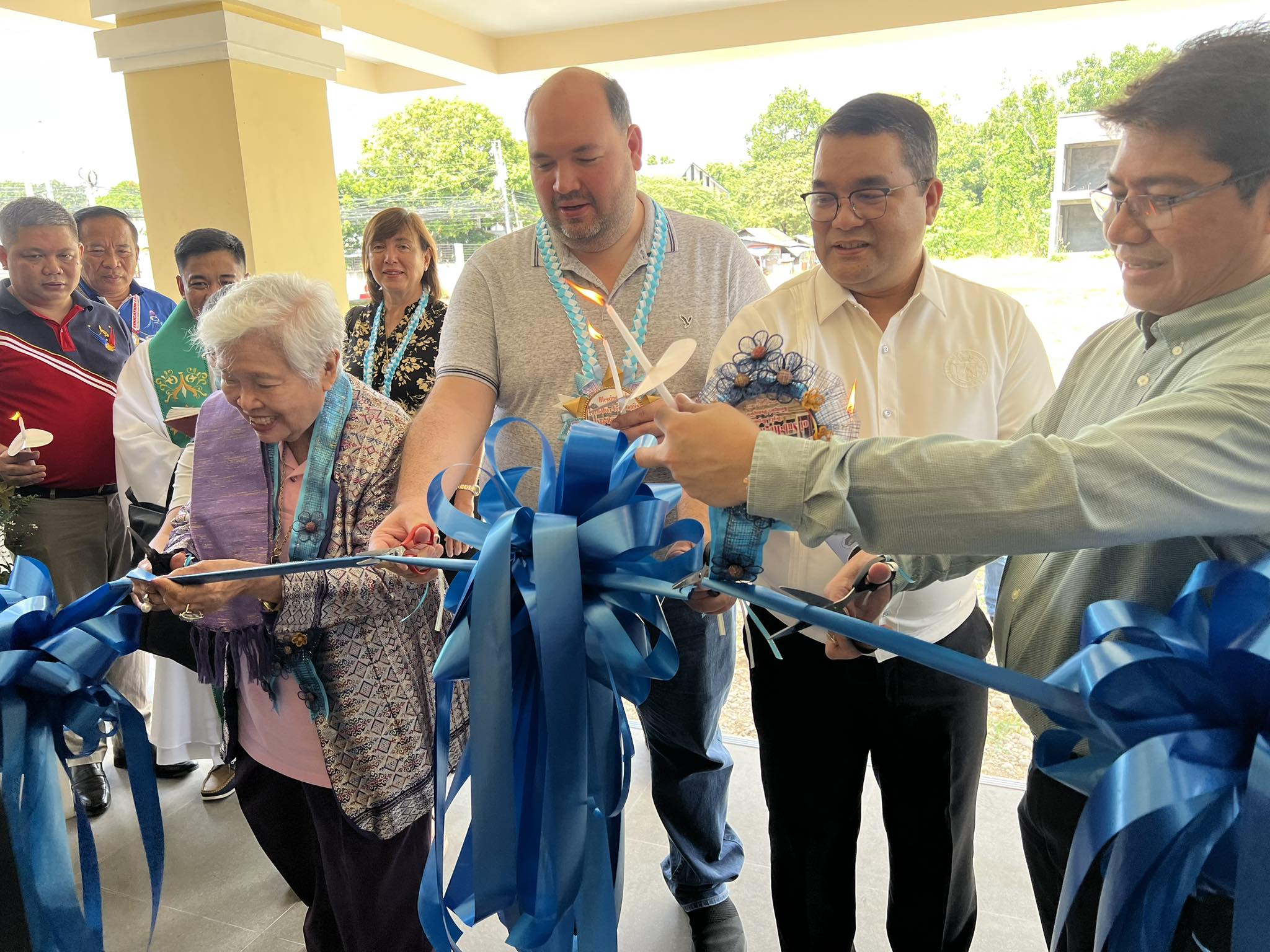 INNOTECH Director Spearheads the Opening of New Sub Regional Educational Office in Dumaguete
SEAMEO INNOTECH Director Prof. Leonor Magtolis Briones joined the officials of the Philippine Department of Education (DepEd) in the turnover and blessing of the new DepEd Region 7 Sub-Office last 11 September 2023 at Barangay Batinguel, Dumaguete City.  
The new sub-regional office will be the liaison between schools and division offices in Negros Oriental and provinces such as Siquijor, as well as the DepEd Regional Office in Cebu City. The inauguration is part of DepEd's mission to provide an educational center in the region that will be the bridge between further regions to facilitate faster communication and information sharing and become a conducive environment for learning to train teachers and non-teaching personnel.  
Prof. Briones commended the local government of Negros Oriental and Dumaguete City for providing their support to the creation of the sub-regional office, as well as lending a hand in the realization of high-performing schools in these areas. During her speech at the inauguration, Prof. Briones emphasized the importance of enhancing the administrative functions of education. She remarked that the creation of the sub-office will make governance better as paper works and submission of documents to the regional office in Cebu City will be faster as they can be done in the new location in Dumaguete City, especially the school divisions located in farther locations, such as Bais City. "Education cannot be achieved without efficiency," she insisted. "The way we move papers. The way we make decisions." 
INNOTECH supports the establishment of the new sub-office in Dumaguete City. As part of its vision to provide a better future for every learner in Southeast Asia, the Center supports the mission of providing solutions, especially pertaining to information sharing and knowledge management, as this will enable the education community to effectively respond to current and emerging needs and concerns. As shared by Prof. Briones: "Administration is equally important. If we don't do things fast enough? If the papers don't move fast enough, then education does not move as fast as we want to."